ARCHOS continues to expand their product range, coming with a quadcopter just  presented at IFA 2016 in Berlin. The device just named "Drone", is an entry level machine with a flight time announced with session from 7 to 9 minutes (3.7V, 500 mAH battery) and 1 MP built-in camera. The Drone should be available in October 2016 at or 79.99 € / £79.99.
A Chinese Petrel U42W look like
A quick look at our favorites Chinese brands reveals the ARCHOS Drone may just be a rebrand of the Chinese Petrel U42W as you can see on the pictures below: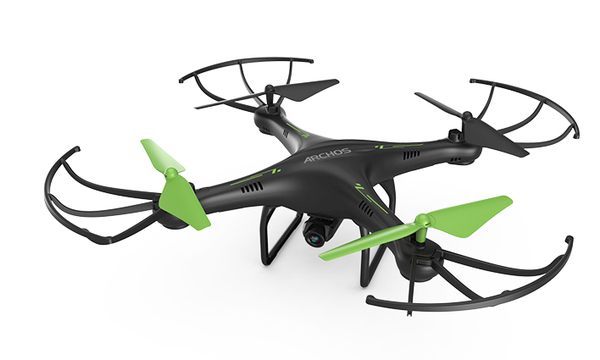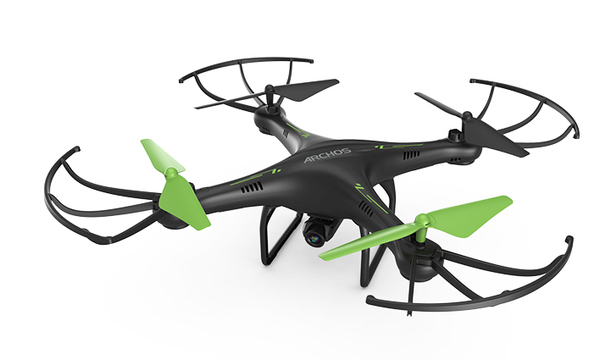 ARCHOS Drone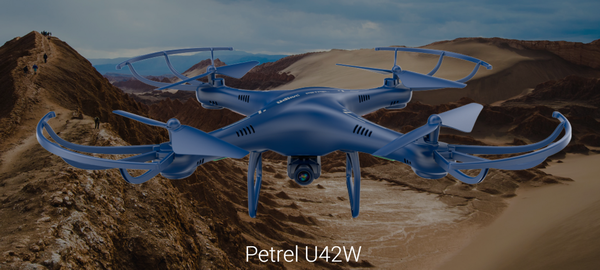 Petrel U42W Drone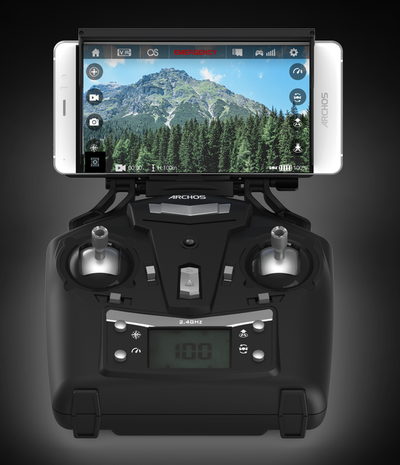 ARCHOS Drone 2.4 GHz controller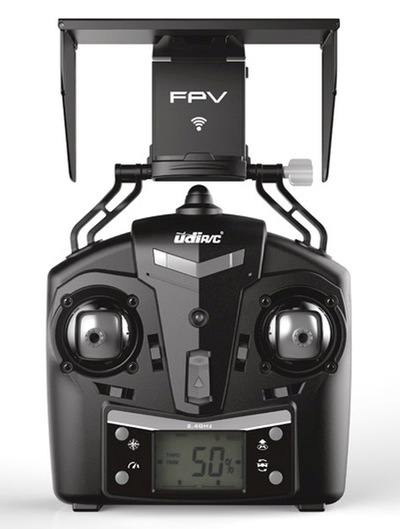 Petrel U42W Drone 2.4 GHz controller
As you can see, both designs look pretty similar: controller, drone body, propellers and their protection, camera shape…
ARCHOS Drone equipment and options
The Drone comes with a complete equipment and a few spare parts that may help with the first crashes:
8 propellers
2 landing gears
4 protection gards
USB charger
Battery (3.7V, 500 mAH)
4 GB Micro SD card
SD Card Adapter
Screw Driver
Extra batteries should be offered for purchase.
The Drone will be controlled with an Android or Apple iOS powered smartphone / tablet. It is not clear if the package includes the 2.4 GHz controller shown by ARCHOS or if it will be supplied as an option.
Features to help beginners
The Drone is expected to offer assistance with most manoeuvers such as take off, landing, altitude hold (to keep the device stable vertically). 360° flips are also part of the features.
Speed wise, the specs mention a max horizontal speed 25.2 km/h, max upward speed 3.6 km/h and max altitude 50 meters.
Pictures by ARCHOS and Petrel