The ARCHOS Cobalt is one of the most affordable devices from the market at this moment featuring a Rockchip 3066 Dual Core CPU at 1.6 GHz, 1Gb RAM, 8″ capacitive screen, dual camera 0.3/2 Megapixels makes this tablet a serious option when you consider buy an Android device. We have built a custom firmware based on the stock firmware (dated 2012.10.12) providing root with read-write access to /system partition.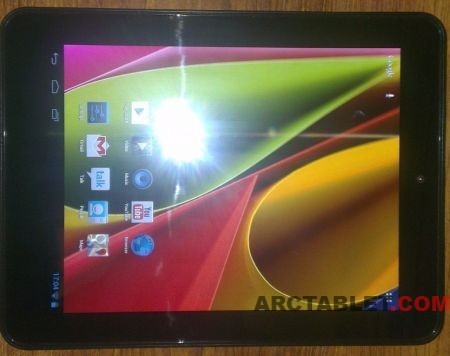 Archos Cobalt custom firmware features:
•Full root support with writable /system partition
•Root access is controlled thru SuperSU.apk v0.95 (free version), by XDA developer Chainfire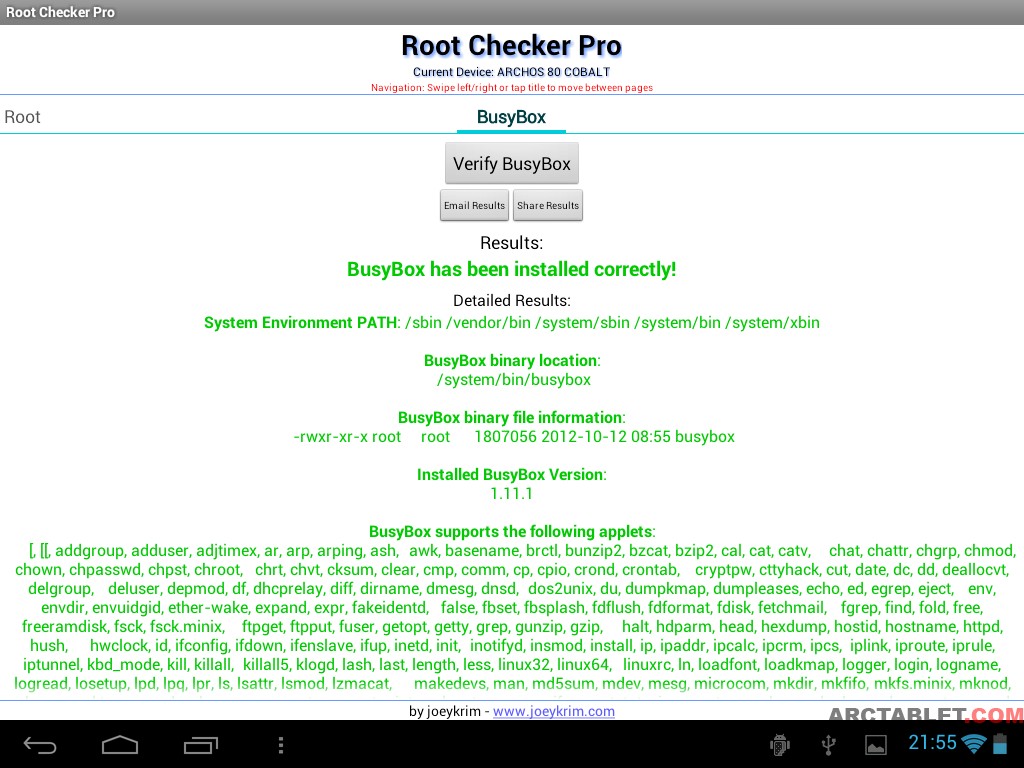 Archos Cobalt root firmware install procedure
Please be aware that all the existing apps and data will be erased in the flashing procedure, if you have something to backup, this is the moment.
Step 1. Download and unpack the firmware
Custom ARCHOS 80 Cobalt firmware download
kasty-cobalt80-40-045-2G.zip
This firmware is specific to the ARCHOS 80 Cobalt model and should not be installed on other devices.
WE WILL NOT BE HELD RESPONSIBLE FOR ANY DAMAGE TO YOUR DEVICE.
THIS FIRMWARE UPDATE IS USED AT YOUR OWN RISK.
WE RECOMMEND TO FLASH THIS FIRMWARE ONLY IF YOU ARE ABLE TO RESCUE A BRICKED DEVICE USING ROCKCHIP FLASHING TOOLS.
Step 2. Download and run Rockchip Flashing tool
Download and unpack
Rockchip tools
and run the application.
Step 3. Get your tablet in flashing mode
There are
2 ways
to get in the flashing mode:
A) Using the Hard Keys
-Shut down your tablet and disconnect if from the pc.
-Press the volume key – (the one that lowers the volume)
-Insert the usb cable in the tablet while keeping pressed the volume button –
-Release the volume key
B) Using ADB
-Install android sdk
-Enable usb debugging
-Issue in adb "adb reboot bootloader"
You may want to refer to our article about ADB installation.
Install the RK30 drivers from the Rockchip tools folder
Step 4. Installing the firmware
-Select the firmware image (update.img) with Rockchip Tool
-Select
RESTORE
-Wait till your tablet is flashed
Step 5. ENJOY root on your ARCHOS 80 Cobalt 🙂
Thanks to Admin for making this possible.