Archos Child Pad, an affordable 7 inches Android 4.0 ICS tablet dedicated to kids usage announced two months ago is suffering some availability delays but is now going in pre-order and should be available soon.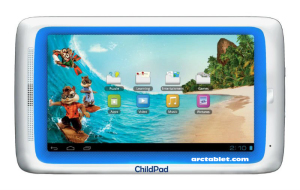 Child Pad with "Alvin & The Chipmunks 3®" theme content
From
Toyrus.com
we also learn the Child Pad comes as a themed "Alvin & The Chipmunks 3″® tablet. Children will have access to specific content provided by 20th Century Fox® such as an exclusive behind the scene clip, pictures from the movie, wallpaper and an online game.
The Child Pad is currently in pre-order for:
$129.99 in the USA at Amazon.com and Toyrus.com
£ 82 at Pixmania.co.uk
99,99 € in Pixmania France
Arnova ChildPad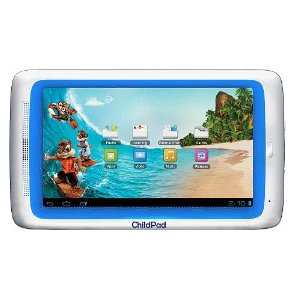 AMAZON USA
Usually ships in 1-2 business days
$ 89.99
AMAZON UK
£ 12.08
AMAZON DE
135 EUR
AMAZON FR
Expédition sous 1 à 2 jours ouvrés
125 EUR
Child Pad 2 with capacitive screen rumours
In a recent article,
Tabletsmagazine.nl
tells us a Child Pad 2 may be in the works, with an updated
capacitive screen replacing the resistive screen
that can be found on first Child Pad.
Thanks David for the tip 😉