Together with revealing financial results for fiscal year 2013, Archos announced its perspectives for 2014. While there is not much concrete information in the 3 pages long pdf file, some points made by Archos are worth discussing. In 2014, Archos is planning to stay focussing on three segments – smartphones, tablets and connected objects.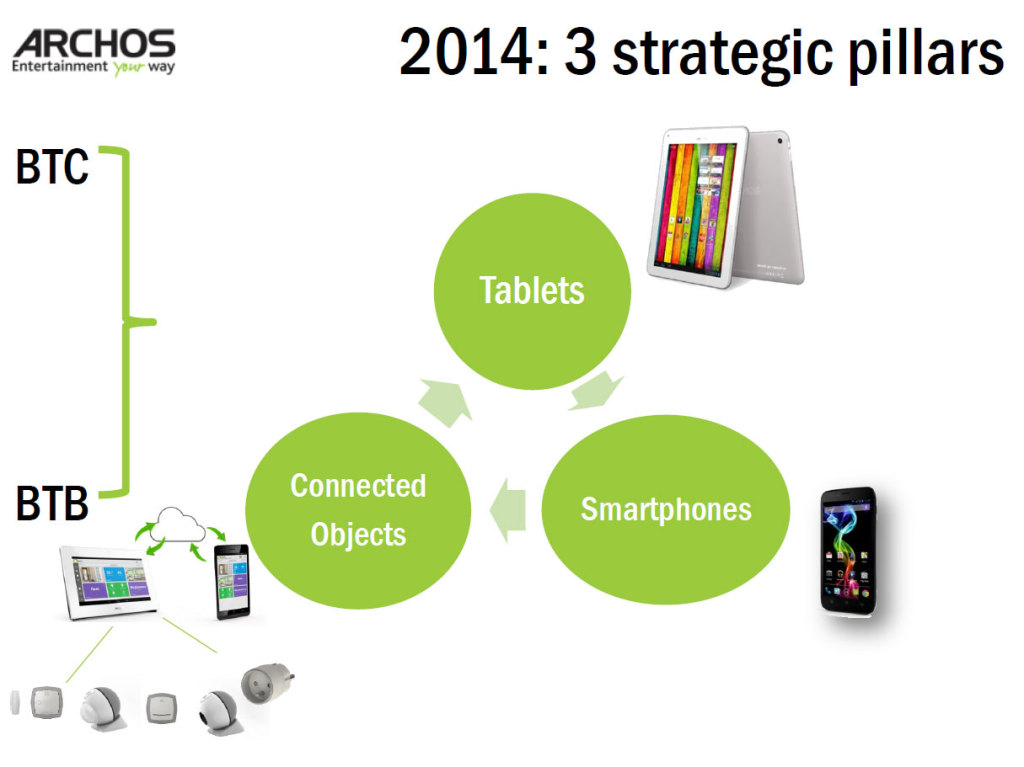 In the French pdf file, Archos is saying that the company moved upmarket with their line-up of tablets. We wonder whether they really did move upmarket? The average selling price in the smartphones/tablets markets goes lower and lower year after year and Archos seems to follow the low-end to mid-range markets. While the 101 XS tablet sold for 379€, its successor came on the market with a price tag of 249€. Upcoming models like 45b/50b Platinum smartphones will also be priced lower than their predecessors. We have to admit that the Helium line-up of smartphones will get new models added in Q2 2014, but it is not going much upmarket either.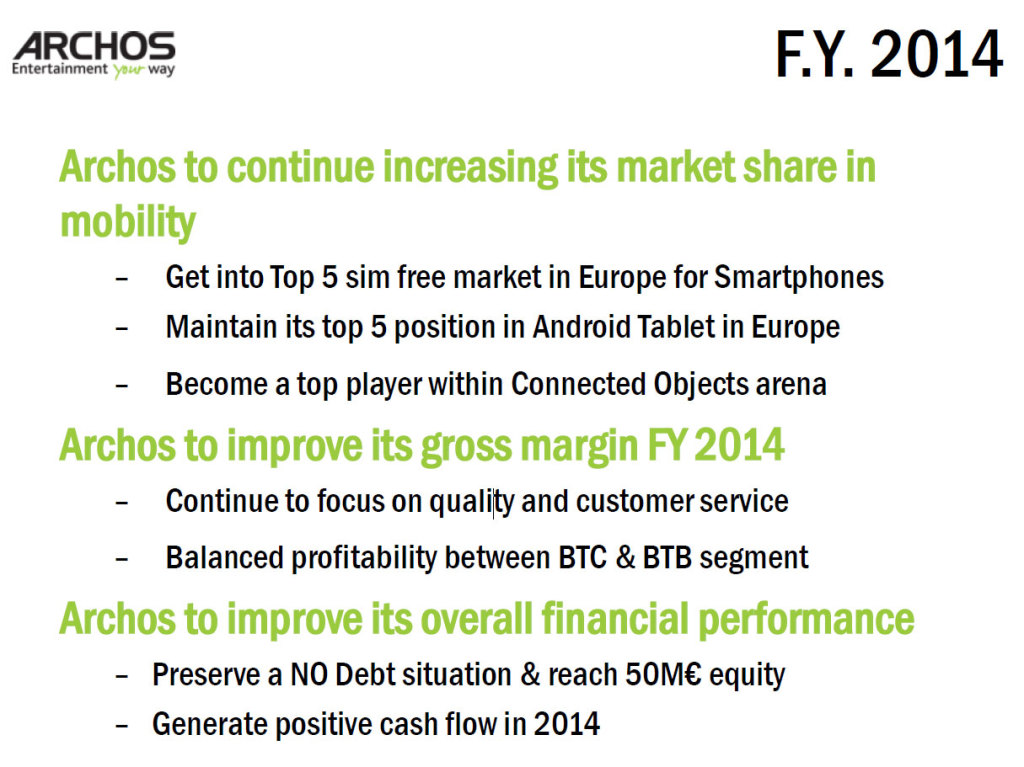 Archos is also saying that they will continue to focus on quality and customer service. Over the last 12 months, no Archos device received an Android version update. Its 2012 flagship 101XS stayed on Jelly Bean and the firmware for the 2013 flagship device, the 101 XS2, is not even published online yet. Archos did outsource their repair center in 2013, but on the other hand, the company doesn't have a proper community manager since Craig TerBlanche left Archos US in october 2013.
Speaking about financial results, the company did have a much higher gross margin in 2013.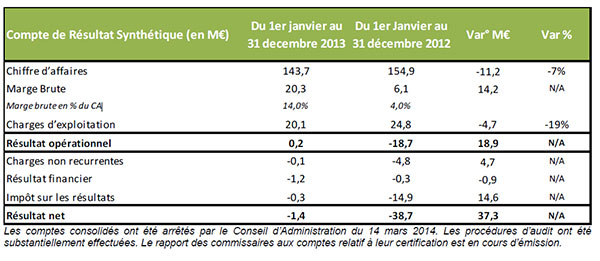 Well, selling rebranded Yifang and K-Touch(the main partners of Archos) for a much higher price doesn't cost much, right? The decrease in operating costs is mainly because of reducing the R&D costs. Earlier we already mentioned that if you are interested in connected self objects from Archos, you better order from the OEM company Transtek. The connected scale will cost you between 5 and 15$, the blood pressure monitor between 11 and 15$ and the pedometer between 15 and 25$. The only negative thing about it? You will have to buy a few thousand of them. 😉 The operating income of Archos was positive, while they didn't succeed to make profit yet. Perhaps Archos will succeed in 2014? While Archos just doesn't get it sometimes, some of their products do look promising.
Want to see the full financial report? Head over to Archos website for the French financial report and the English perspectives document.