Announced to arrive by summer about eight months ago, the Android 4.4 KitKat update for the ARCHOS  45/50 Helium  and ARCHOS 50c Oxygen phones tablets is no more, as the vendor has mentioned yesterday on their Facebook that there won't be any KitKat updates for the current range of Helium and Oxygen devices.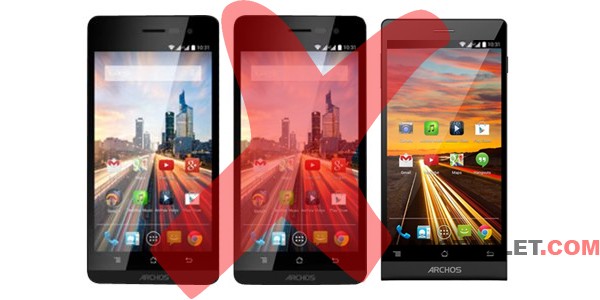 Here are the official words from ARCHOS Worldwide Facebook(in French):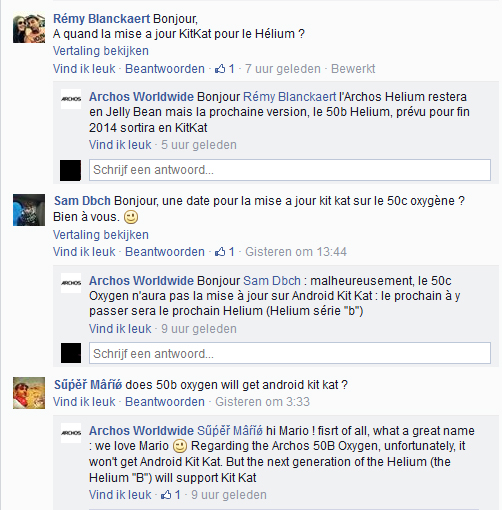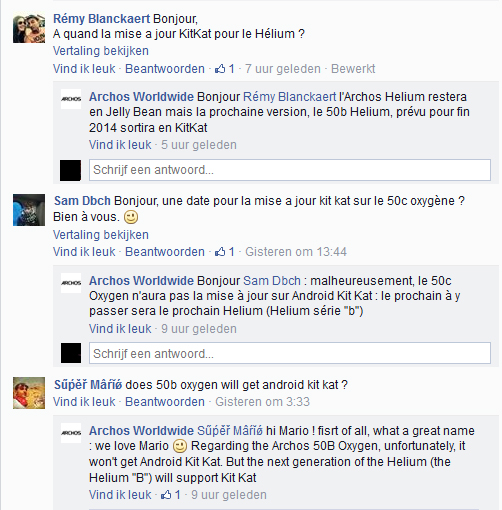 The reasons for suddenly cancelling the update plans are not given. Shame that that on the same Facebook account, KitKat was promised to arrive in a few weeks just one month ago: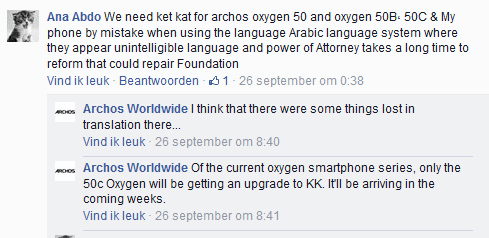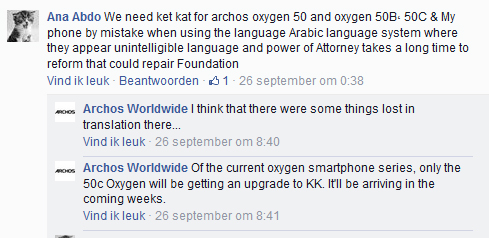 Instead of offering the KitKat update, Archos is now advising users to buy the updated "B" phones from the Helium range in order to take advantage of the KitKat OS. That is quite ridiculous, taking in the account that the 45b and 50b Helium only differ from the original models by having slightly faster CPU (Snapdragon 410 instead of Snapdragon 400) and support for Dual-Sim. The 45b Helium is even a cut-down version of the original 45 with having 512MB of RAM less.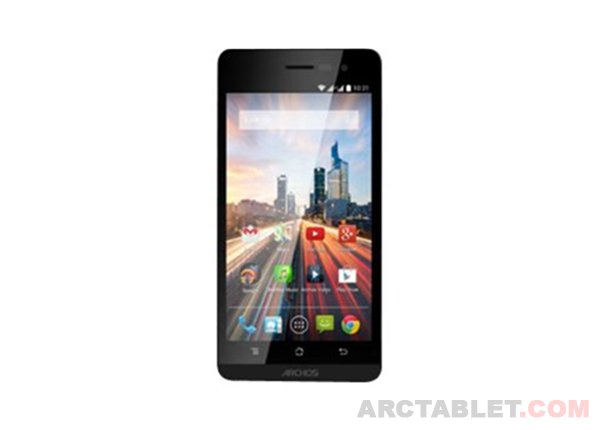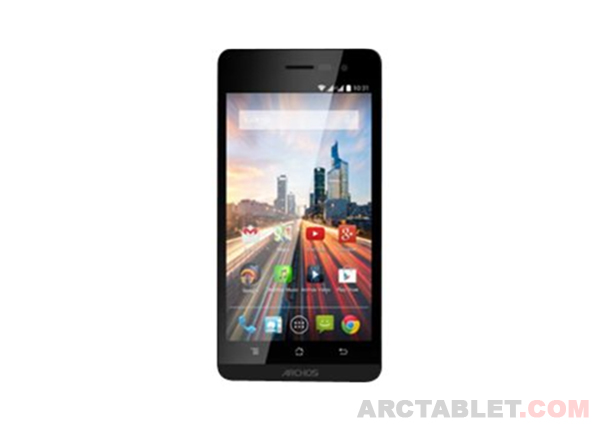 The resulting
situation
gives the impression that
Archos
does not take its
customers seriously
. The latest firmware updates for the Oxygen and Helium phones date from June, barely three months after the release. The users that bought the Helium and Oxygen phones keeping in mind the 4.4 update are now left empty handed. The question is, will the story be the same for 50 Diamond, the flagship killer from Archos to arrive at beginning of 2015 with the Lollipop update?