Yesterday, we mentioned the 64 Xenon phablet from Archos was on the way and we revealed a few of the Archos plans for the coming months. Now it is time to look further into what Archos will offer. Next to the octa-core smartphone and the quad-core 50b Platinum and 50b Oxygen models, Archos doesn't forget the low-end of the market and here is the 40b Titanium. Thanks to a Btekt journalist who didn't really realise what he was holding in his hands, we got a nice preview on the Archos 40b Titanium model which we are happy to share with you.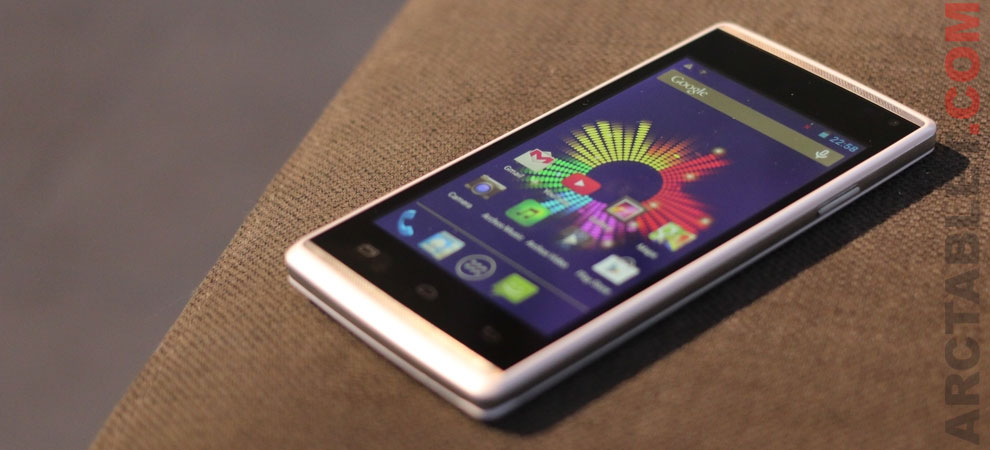 The phone has a nice sleek design with a matte finishing. For a phone which will go on sale for slightly more than 100€, it is very acceptable. On the front we can find pretty nice speakers with a 0.3Mpx front facing camera. The back cover is white and will be made from plastic. There is a 5MPx camera with LED Flash on the back.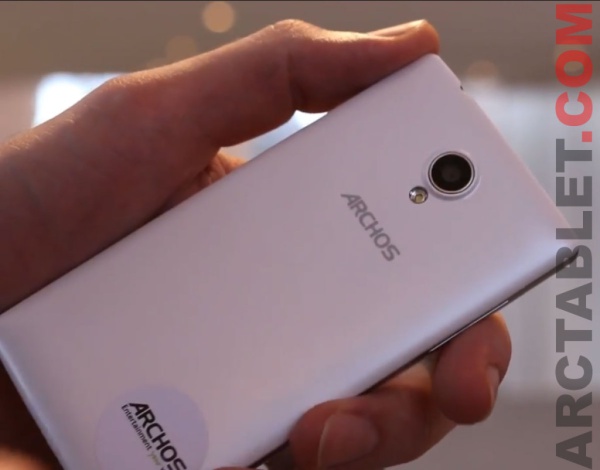 Speaking of the cover, it is removable and underneath you will be able to find a Dual Sim slot. Speaking of specifications, there is an 800×480 IPS screen, a dual-core Mediatek processor packed with 512MB of RAM(2012 calling 😉 ), 1400 mAh battery and 4GB of storage which can be extended with microSD. For a few bucks more, there should also be a quad-core version with the 1.2Ghz Mediatek quad-core processor.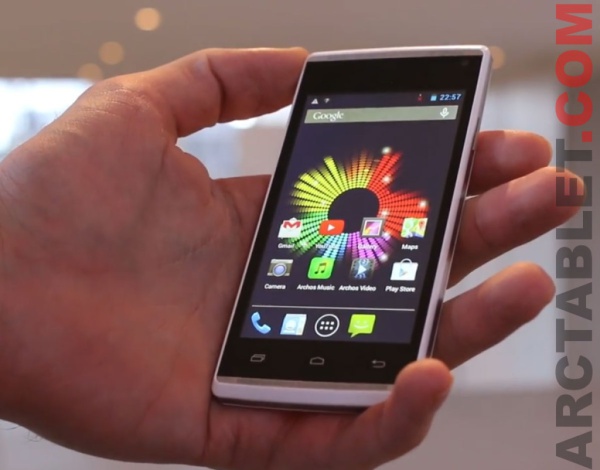 The model will actually be called the 40b Titanium Surround, probably because of the stylish design combined with the wallpaper on the home screen to make it more appealing for the younger generation. For those interested in getting one, you will have to wait a couple of months and have 99£ in cash. 🙂
Stay tuned for more Archos news in the coming weeks. 😉