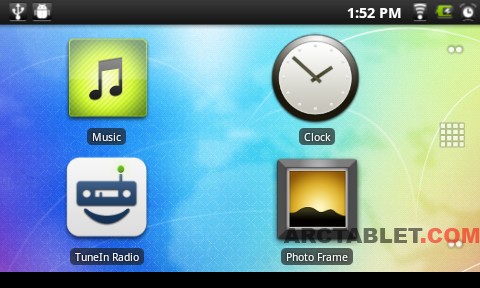 The picture above shows the homescreen where the four main applications are located: Music, TuneIn Radio, Clock and Photo Frame.
Music application
The Music application is a good heritage from other Archos Gen8 devices, this module lets you play audio and organize your music by albums, artists, or display album covers.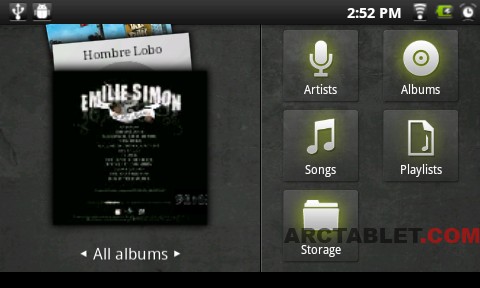 The music can be played from the local storage, the micro sdcard in the device or remote computers (SMB and UPNP connections supported)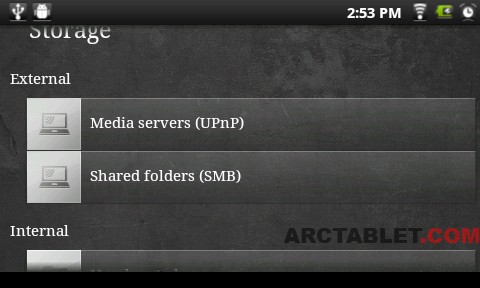 TuneIn Radio
TuneIn Radio
is a free online Internet Radio that lets you listen to over 50,000 stations all over the world. It covers all sorts of online audio content, from music, sports, news or current events.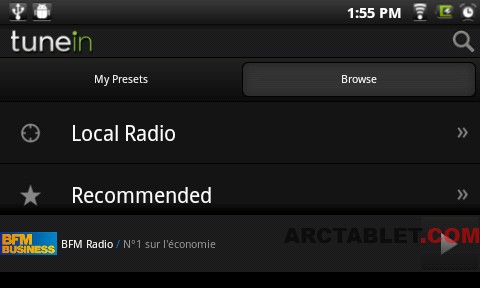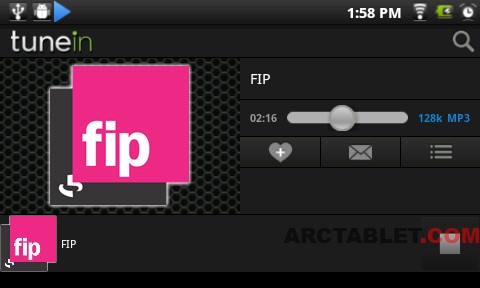 Clock
The clock application groups many features such as the
alarm clock, TuneIn Radio application, car traffic information and weather forcecast
. You can choose the location of your choice for the weather forecast and car traffic map.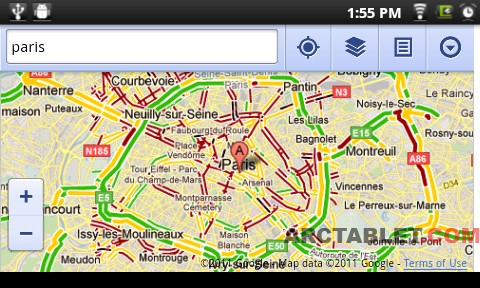 The alarm clock let you choose multiple ring methods: default ringtone, the music or the radio of your choice.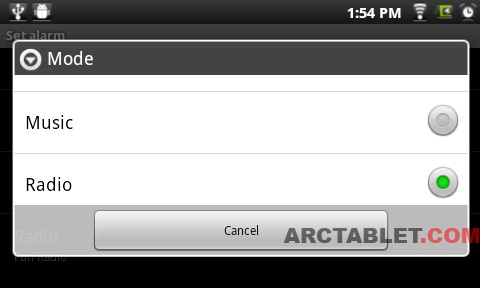 Photo Frame
The Photo Frame application is the classic application that can be found on Archos Gen8 devices. It transforms your device in a photo frame, displaying all the pictures of your choice. Pictures can be stored locally (internal storage or micro sdcard) on a Media Server (SMB or UPnP) or thru online services (Facebook, Flickr and Picasa)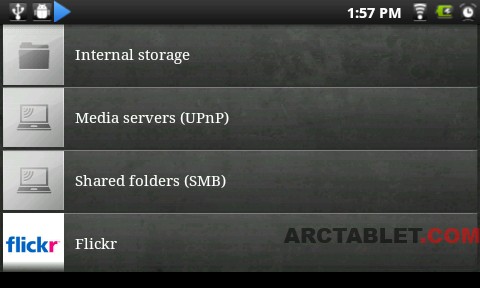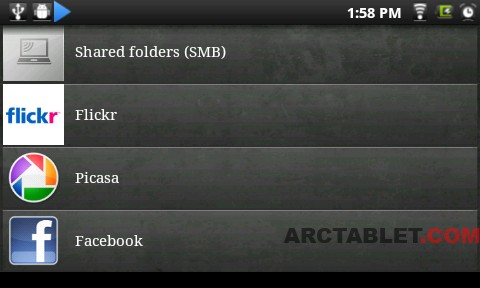 Other Applications
When
presenting Gen9 devices and the new Home range of products
on 23rd of June, Archos announced a
video chat or video surveillance feature
on the Archos 35 Home Connect thru the use of
Google Talk
(see the video below, at position 7m48s). According to our tests, it
does not seem that this feature has been enabled yet
.
Adobe Flash
Adobe Flash
is pre-installed on the device, but currently cannot be updated: Appslib does not offer Adobe Flash for update and Android Market specifies that the device is not supported.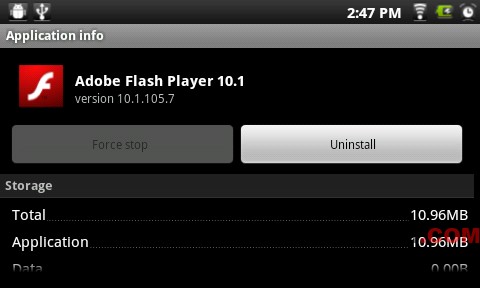 Adobe Flash version 10.1.105.7 pre-installed.
Appslib
Appslib
, Archos own Marketplace does not seem to be installed by default on the device, it can be
downloaded and installed from Appslib
.
Android Market
Like other Archos Gen8 devices,
it is possible to install Android Market
thru
ArcTools
.
See our tutorial on how to
use ArcTools to install Android Market
.