white plastic
mixed with
metal enclosures light gray
colored.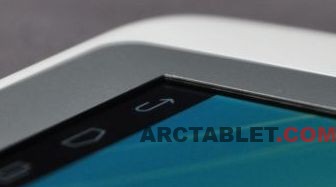 Compared to previous Archos models, it seems there has been a lot of efforts in the tablet build quality, as the pieces are now better adjusted, the whole device seem quite solid, the material feel quite good and does not catch fingerprints.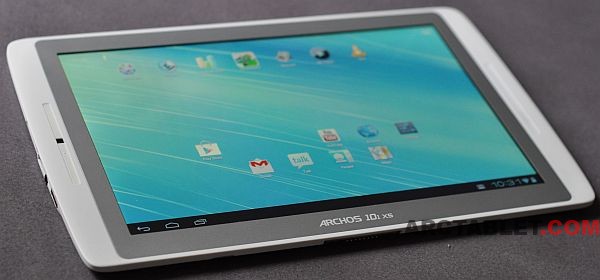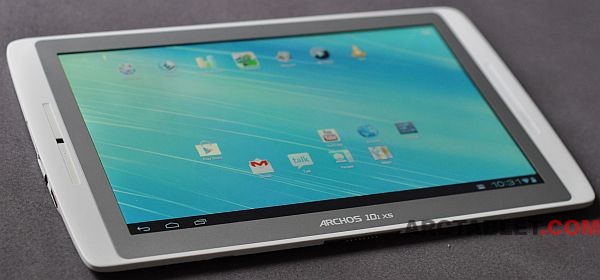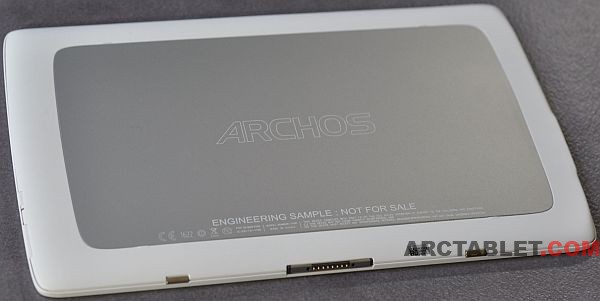 This video gives a quick overview of the Archos 101 XS tablet and coverboard design.

Connectors
On the left, you can see the 1 Mpixels frontal camera and a tiny hole which should to be dedicated to the microphone. The tablet side holds the connectors, from top to bottom:
–
micro SD card
connector (SDXC compatible)
–
micro USB
connector (host capable)
–
headphone connector
connector, usual 3.5 mm mini-jack format
– the HDMI connector (
mini HDMI
format, aka HDMI type c connector)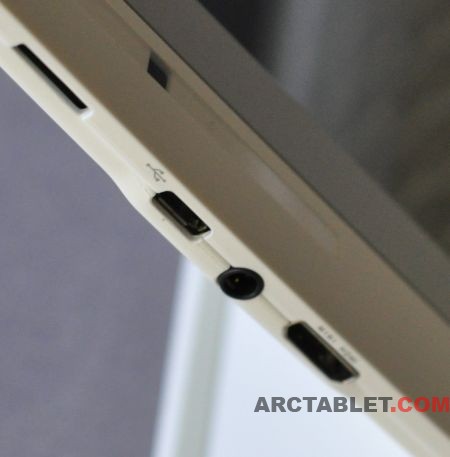 On the tablet's right side: power and volume (+/-) buttons.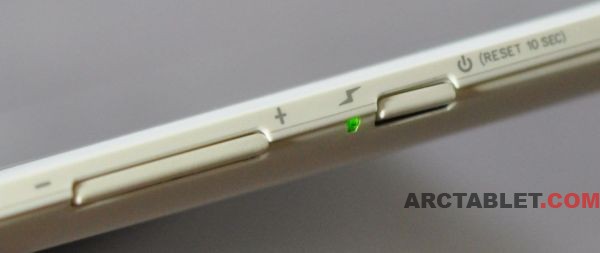 On the bottom side of the tablet: the keyboard/cover connector and 2 magnets to hold it in place.


The tablet speaker is located on the right side, it seems to be a single speaker, don't expect much for stereo sound. Compared with the 101G9, it is good that the speaker is located on the front and its sound is not attenuated, when the tablet rests on its back.


Xs for eXtra Slim
It's hard to define what a slim is, but we could say any product thick of 10 millimeters (0.39 inches) or less is a good candidate. Current thinnest 10″ tablet you can buy is the
Toshiba Excite 10 LE
with 7.7mm (0.3 inches) thick.

Just checking…
We have measured the tablet and the coverboard with a caliper, though our measurements may not be 100% accurate (because it's not a square box, it is quite difficult to measure), we believe it should give quite a good reading of the tablet thickness. We used a sheet of paper (about 0.11 mm thickness per sheet) to protect the tablet while measuring, so 0.22 mm should be deducted to the caliper reading to get the final numbers. Our pre-production model, this gives a thickness of around 8.55 mm for the tablet and 13.90 mm when the coverboard is installed. These numbers are a bit thicker than initially planned by Archos, but still incredibly thin.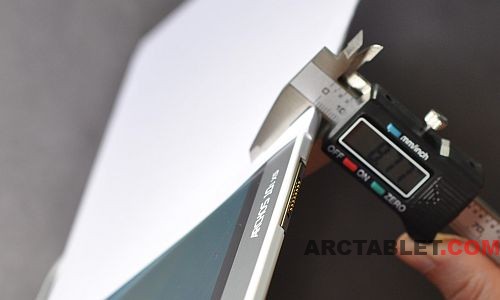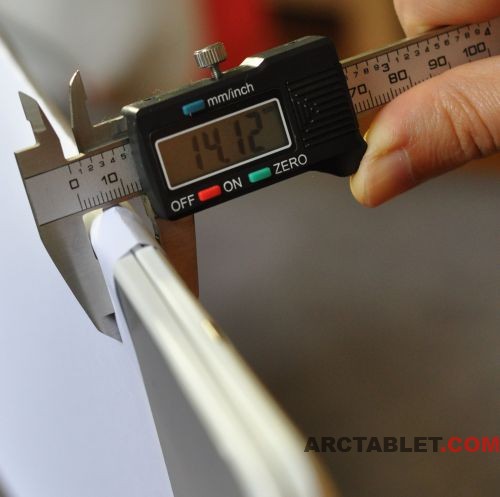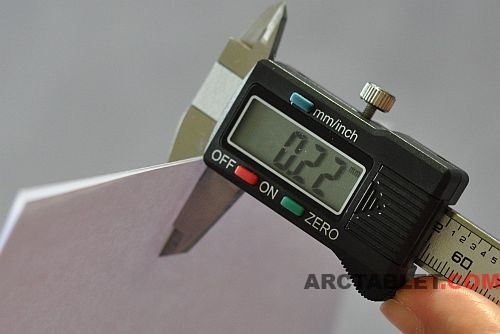 Compared to Archos 101 G9 (Flash memory model, 11.7 mm thick)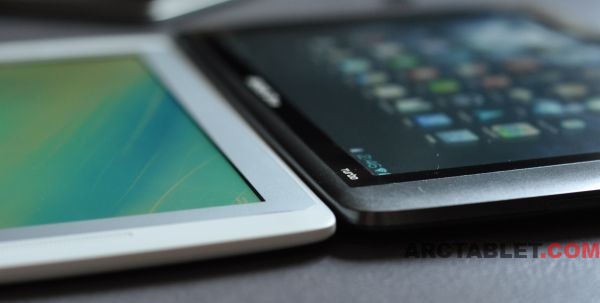 The Apple iPAD 2 (8.8 mm) is 1 mm or so thicker.


Compared to Asus Transformer TF101 (first model) with the keyboard dock attached.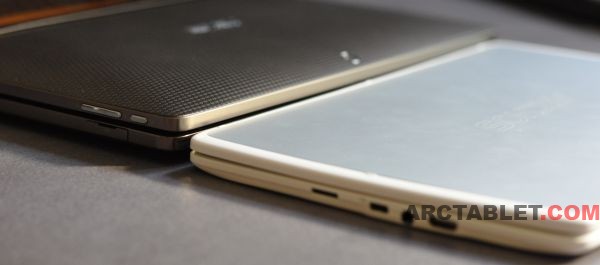 Visit us soon for the rest of this Archos 101 XS review or

follow us

on

Google +

,

Facebook

and

Twitter

for updates on the

Archos 101 XS and G10 news

. Feel free to use

our forum

if you have any question on the Archos 101 xs.

Archos 101 XS has managed to pack a new design and deliver a very thin tablet. Both faces of the device are made of