The wait is over, ARCHOS 101 XS has finally made it to their online store, apparently with immediate availability. The ARCHOS 101 XS is the latest 10″ ultrathin tablet with magnetic keyboard cover, it is powered by a TI OMAP 4470 CPU. Prices are 379.99 euros or 299.99 UKP. Don't forget to check our ARCHOS 101 XS review if you want to know more about the tablet.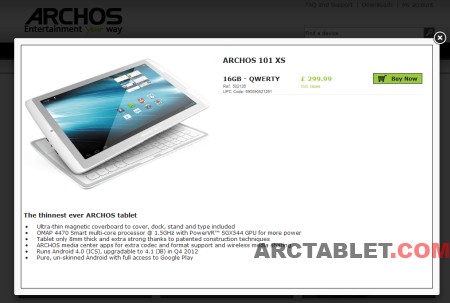 The 101 XS is available with different keyboard layouts depending on the country where it's sold:
– AZERTY in France
– QWERTZ in Germany
– QWERTY for the rest of the world
China Ebay like site taobao.com is listing the ARCHOS 101 XS items since a few days at price between ¥2285.00 (Chinese Yuan, about $362) and 2499.00 Yen (about $396)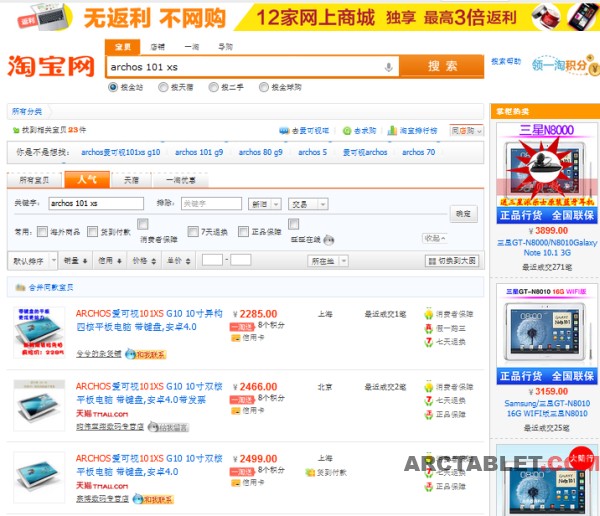 The product is also showing for pre-order on Amazon in Germany and few online stores in France (CDiscount, Topachat, FNAC).