Most recent tablets from Cube Chinese manufacturer are powered by a Rockchip RK3066 processor and offer good value for the price. Cube provides a decent support, publishing regular firmware updates for their machines to upgrade the older Android 4.0 systems to 4.1, fix bugs and add new features. We are providing here custom firmwares adding root to the system, more storage space for applications to be installed and removing the unnecessary and Chinese applications.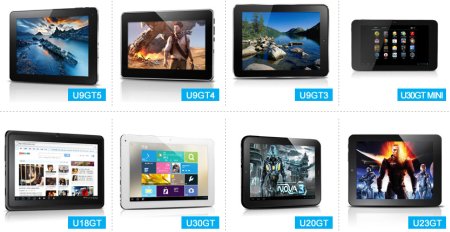 Cube rooted custom firmware common features
root with latest SuperSU 0.99 or more recent (free version)
increased space for applications (/data partition) to 2 GB
removed most Chinese and unnecessary applications
writable /system partition
Flashing a firmware
Find and download the firmware for your tablet model below
Extract the update.img file from the zip archive
Follow Rockchip flasher guide to install the firmware on your tablet
(From a shutdown tablet, push
Power
and
Volume Up
buttons at the same time to put the Cube tablet in flash mode)
Please note that each firmware is specific to a tablet model, it should not be installed on other devices.
WE WILL NOT BE HELD RESPONSIBLE FOR ANY DAMAGE TO YOUR DEVICE.
THIS FIRMWARE UPDATE IS USED AT YOUR OWN RISK.
WE RECOMMEND TO FLASH THIS FIRMWARE ONLY IF YOU ARE ABLE TO RESCUE A BRICKED DEVICE USING ROCKCHIP FLASHING TOOL 1.5.
Cube U30GT2 version 1.03 rooted firmware / ROM
Cube U30GT-H version 1.10 rooted firmware / ROM – 1.05 Win8 Metro like UI
Cube U23GT rooted firmware / ROM
Cube U20GT rooted firmware / ROM
Cube U9GT5 rooted firmware / ROM
Cube U9GT4 version 1.03 rooted firmware / ROM
Cube U9GT3 rooted firmware / ROM
Picture in Picture (PIP) Video Player feature
Latest firmwares offer new
Picture in Picture (PIP) feature on the Video Player
that let you put the playing video in a
resizable and movable window
, so you can watch a movie while you continue to use the Android tablet for other things.
(Video demonstration on the Cube U30GT-H)
Please post in the right Cube section of our forum if you have any questions.