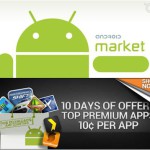 Android Market is continuing its exponential growth and has just hit 10 billion apps downloads. To celebrate this new milestone, Google is now offering 10 Apps and Games for just $0.10 (or 0.10 euros) each during 10 days.
The promotion offers new titles every day, today's (2011/12/08) sale is on:
Sales from past days archive
Day 1 (2011/12/07)
Just go the Android Market on your device or visit Android Market web edition for updates.
If you buy one of these apps or games, we'd love to hear your feedback on our forum.
New feature on Android Market web
Android Market web page recently received a little update that now displays the
application version number
and
device information on user reviews.
(this applies to reviews of users using a recent version of the Android Market). See the screenshot of
Paper Camera user reviews below: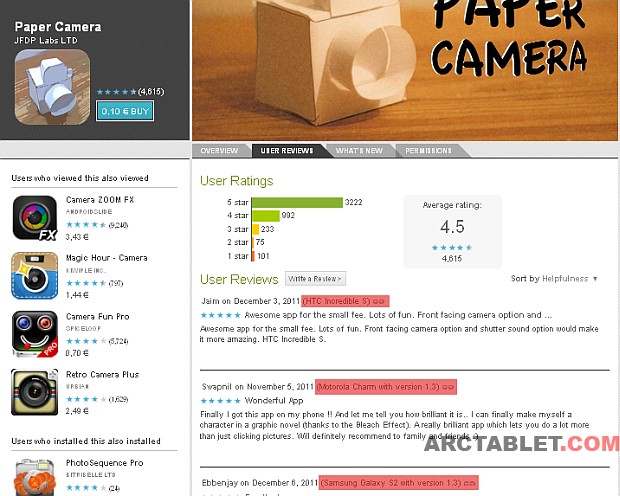 Via Android Police