Android devices are powerful enough to enjoy some 3D and actions games, they are just missing some cool joysticks for maximal control. Thanks to sleepless ninja on xda-developers.com and deadhp1 on armtvtech.com forum we now have a kernel module to support the XBOX 360 controller for Android and RK3066 based devices.
We have made an ArcTools package with this module for easy installation. This first version is built to work on RK3066 based devices, we should also add support for other devices such as RK2918 based tablets in the near future. The instructions shown in this article were successfully tested on the MK808 Mini PC and the Cube U30GT-MINI 7″ tablet.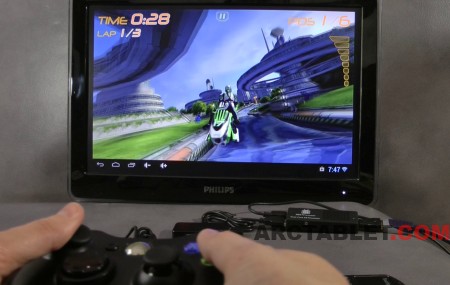 XBOX 360 wireless controller on a MK808 Mini PC video demo
The video below demonstrates the XBOX 360 Wireless Controller running on a MK808
Mini PC
(also known as HDMI Stick) device powered by a Rockchip RK3066 based processor.
Required hardware
A tablet or Mini PC equipped with a
RK3066
processor, with
a rooted firmware
.
We tested the following firmwares:
MK808 Mini PC rooted firmware
and
Cube U30GT-MINI rooted firmware
As a game controller, you will need an XBOX 360 controller wireless model.

and the XBOX 360 Wireless receiver dongle to connect to your Android device.

Microsoft Xbox 360 Wireless receiver

AMAZON USA
$ 63.23
AMAZON UK
Usually dispatched within 1-2 business days
£ 13.99
AMAZON DE
Gewöhnlich versandfertig in 24 Stunden
19.45 EUR
AMAZON FR
Habituellement expédié sous 24 h
19.9 EUR
You may need an USB Host / OTG cable to connect the dongle to your Android device if it does not provide a full size USB Host connector.
Setup in Arctools
Step 1: Download ArcTools APK and install the application on your Android device.
Step 2: Start ArcTools.
Select the package "
XBOX 360 wireless controller support for RK3066 devices (xpad module)
"
Step 3: Download, Install the package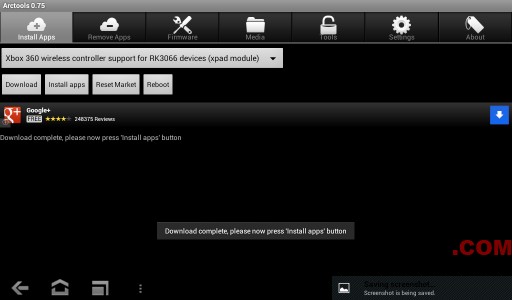 Step 4: Select "Grant" button to allow SuperUser when prompted to give root access.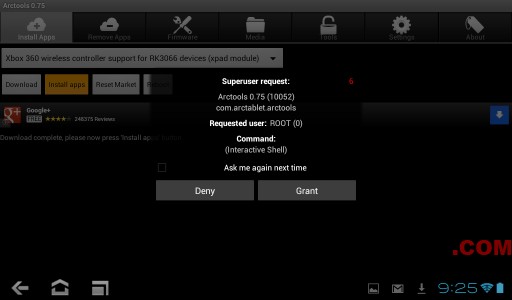 The install is now complete and you should have a screen like the one below. On some devices, it may necessary to run step 2. to step 4 a second time for the configuration to be properly done.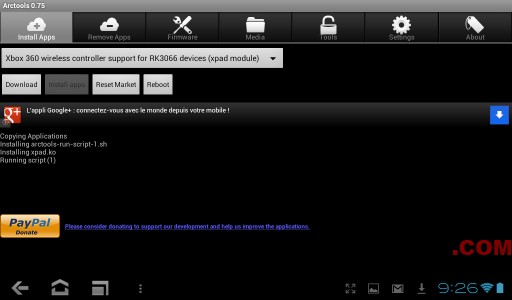 Step 5: Go to Tools tab, select the "Xbox 360" service, click on it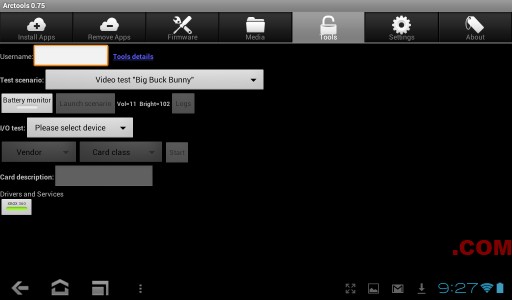 That's it, connect and pair your Xbox 360 controller with the wireless dongle and you should be ready to play games.
Other options, with a WII Remote Controller
If you own a WII Remote controller, don't forget to check the following video.
We hope you'll enjoy gaming with your Android device, don't hesitate to leave comments in our forum.