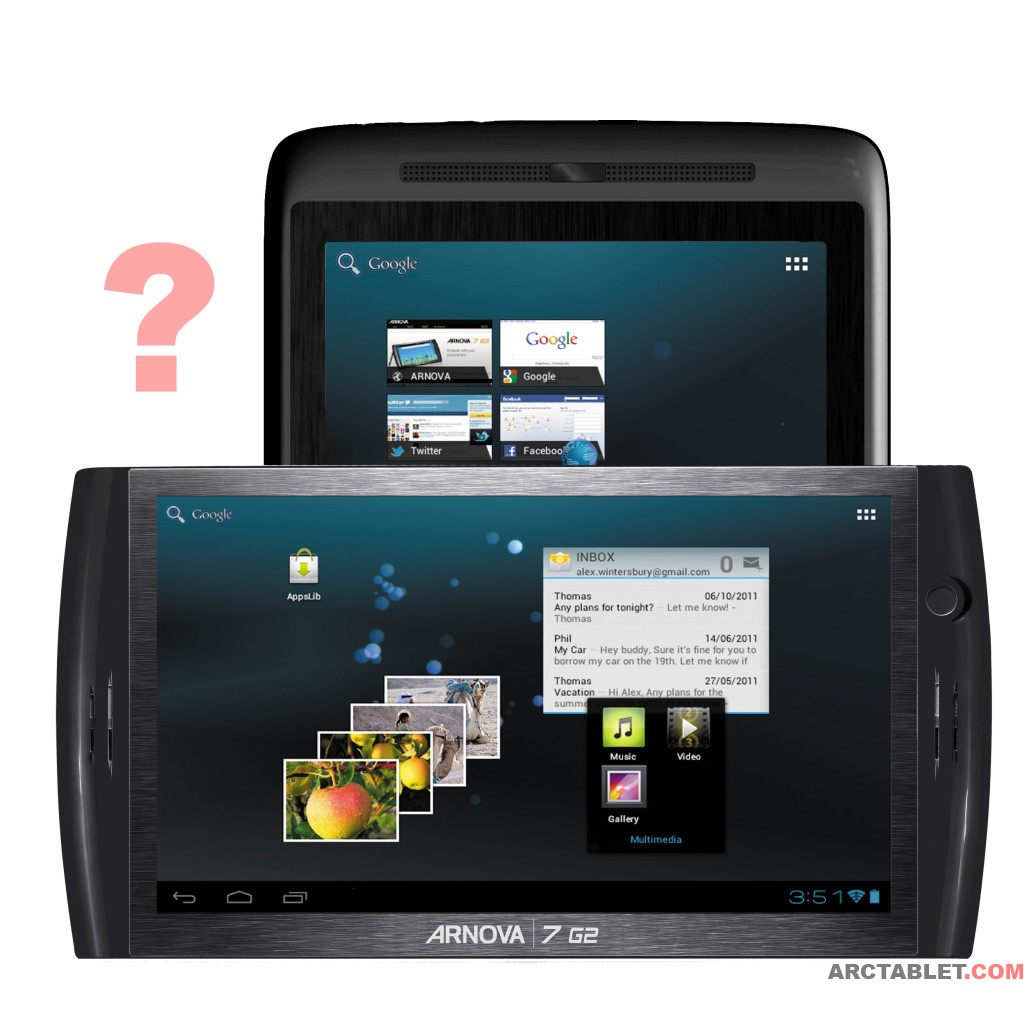 Note: the image from above is not official and is just an impression of the possible ICS-equipped Arnova 7 G2 and 8 G2 tablets.
Arnova 7 G2 and 8 G2 are great android budget tablets, but they still run on an outdated Android 2.3 "Gingerbread" operating system. However, this may change – Arnova 7G2I and Arnova 8G2I just started to show up as supported devices on the Appslib website(next to already listed Arnova 7 G2 and 8 G2). While we don't exactly know where the "I" could stand for, it is very possible that more ICS equipped Arnova G2 tablets will hit the market soon, like it was the case with the Arnova 9G2.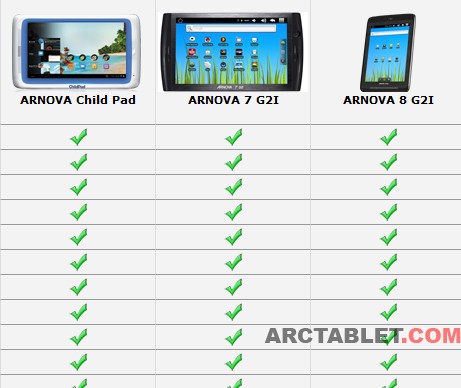 Once the models will start shipping, hopefully there will be somebody to make a dump, so the users of the Gingerbread-equipped G2 tablets can get a taste of Ice Cream Sandwich. Let's hope for the best.