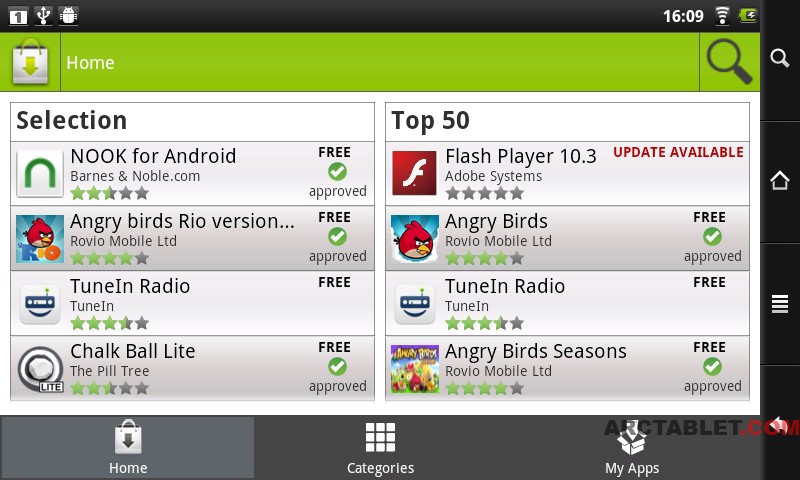 Adobe Flash 10.3 player is now officially available on Archos Appslib. Please note this program is only valid for Generation 8 devices (Archos 28/32/43/70/101 IT) and will not work on Archos 7HT (v1/v2) or Arnova 8/10 tablets.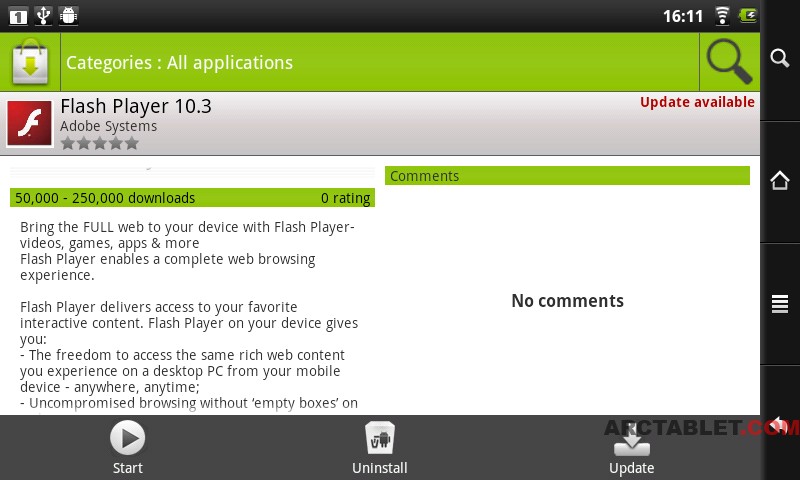 (this is quite funny how Appslib maintainers are manipulating numbers: the download counter shows 50 000-250 000 downloads while the program has been released minutes ago and there is not a single rating or comment !)
Please note this release is numbered 10.3.185.22, which should be a very small update over existing 10.3.185.21 version from Android Market. We'll try to do some benchmarks are report if there is any major performance change.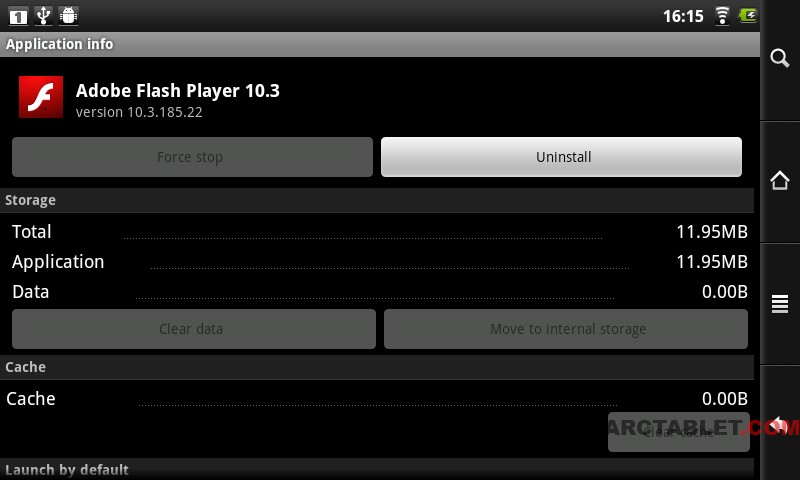 Thanks to Jbmm.fr for the news.