Following, the new Prestigio tablet based on Intel processor, we are happy to share information and datasheets for four of the new smartphones Prestigio is working on. The new models will be announced towards the end of Q1.
To start with the smallest one, Multiphone 5455 DUO is a nice budget4.5″ smartphone. 5 inch 960×540 IPS screen, quad-core MTK processor, 1GB of RAM and Android 4.2. Like with most Prestigio smartphones, it offers dual-sim. The specifications actually look simillar to the 45b Platinum from Archos, not?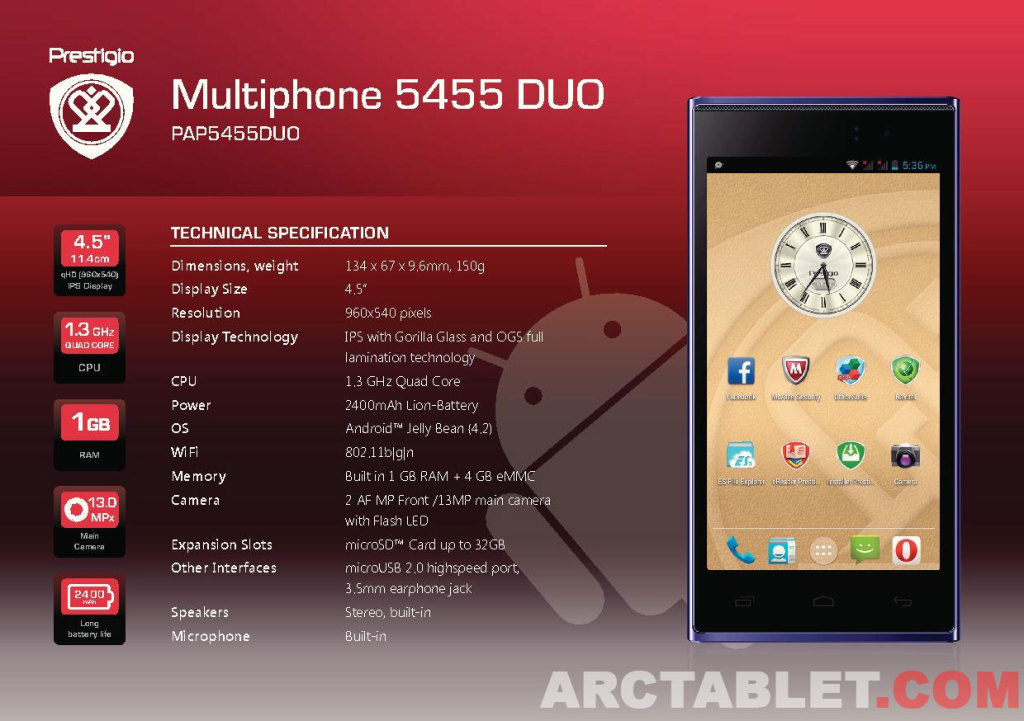 If you want something bigger, there is the 5 inch 5044 DUO. 720p resolution display, 1.2Ghz quad-core processor, 1GB of RAM with 4GB of ROM and again, Android 4.2.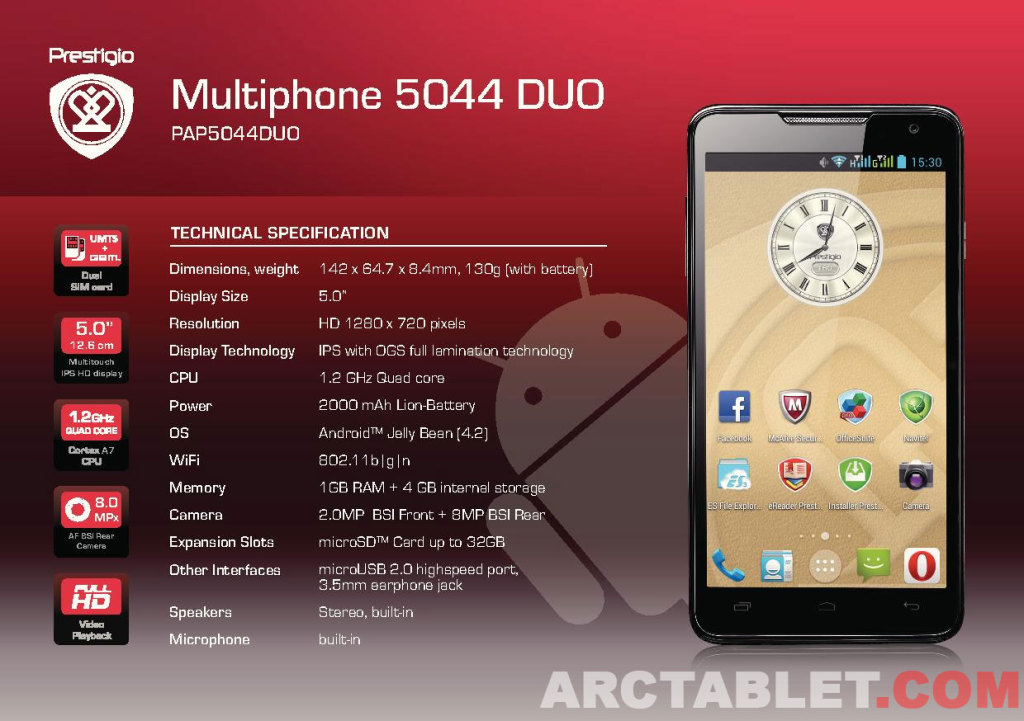 The 5505 DUO packs a different design, Gorilla glass screen, faster processor and better camera.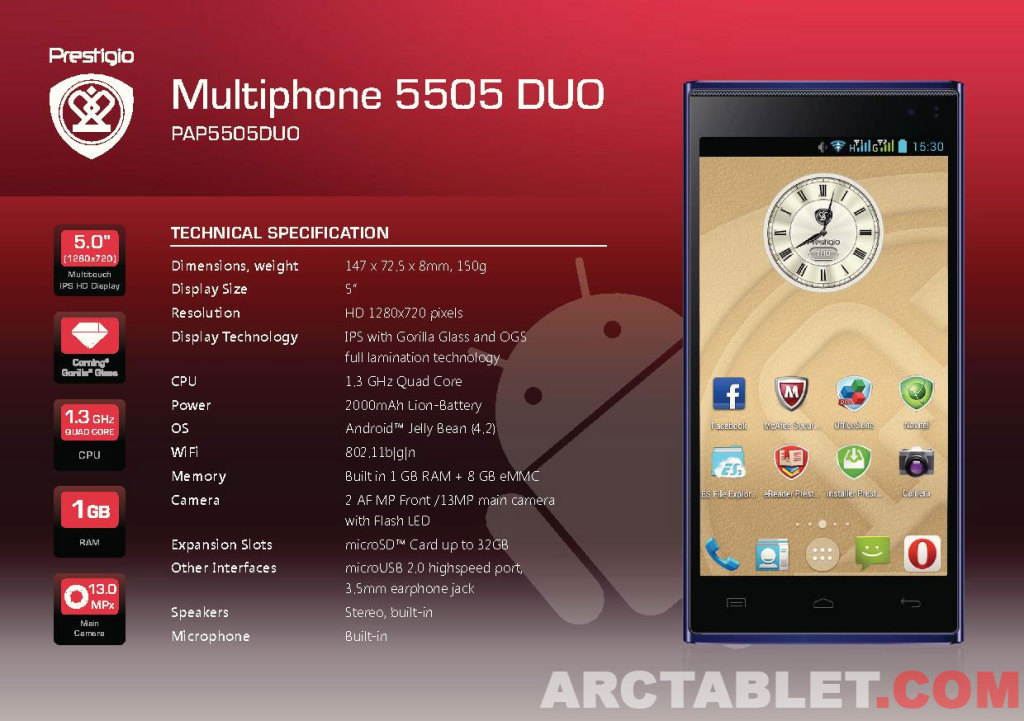 Finally, there is Multiphone 7500 which looks simillar to the six months old Archos 50 Oxygen and offers more or less the same specifications. 1.5Ghz Quad-core, 1920×1080 5″ IPS screen, 1 or 2GB of RAM bundled with 16 or 32GB of storage. For people who like to shoot selfies, there is an 8MPx camera on the front and for all the others, an 13MPx camera is located on the back.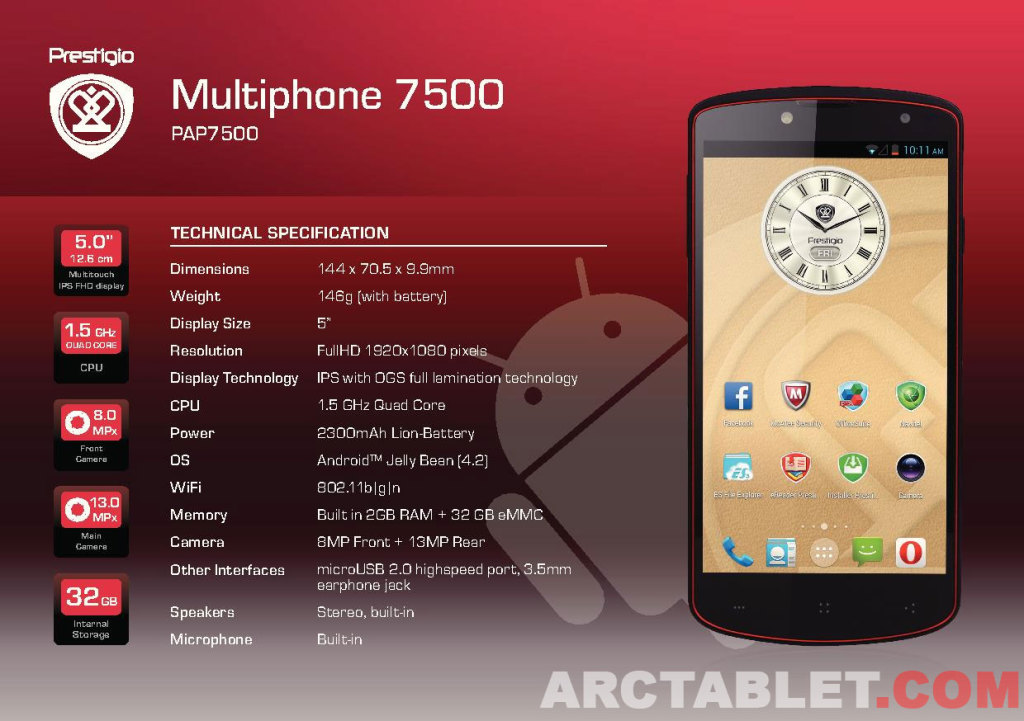 Like always, no informations on the pricing or the availability is given, but we don't think the four models will be priced very high. 😉