ARCHOS has recently introduced, their first line of Android Smartphones with 3 different models from 3.5" to 5.3". According to the press release: "The flagship...
Part of new ARCHOS strategy, the company has recently launched a smartphone line of products with 3 models: an entry level 3.5" model ARCHOS...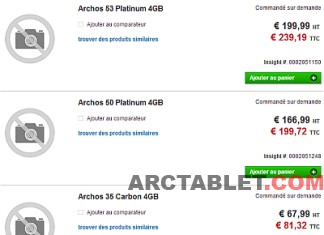 In their last financial and perspectives publication a few weeks ago, ARCHOS mentioned they would soon start to offer Smartphones. It's not official yet,...