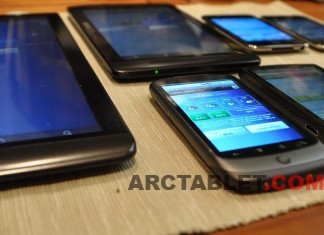 Higher performance: just in time compiler (JIT) technology makes applications run up to 5 times faster than previous Android "Eclair" 2.1 firmwares Enhanced Microsoft Exchange... EDIT: This method works on Archos 2.0.54 Froyo update, but seems uneffective on Update 2.0.71. For latest firmware solution, please check the new Method: Archangel Thanks... This program has some issues, we recommend to use ArcTools instead Download gApps4Archos.apk MD5: 1913a4848ed1962cb46b95d4896502c0 Download gApps4Archos.zip (same file packed in zip) MD5: 34f0a190e9c61686cf10f9e250982e8e Thanks to Charbax...