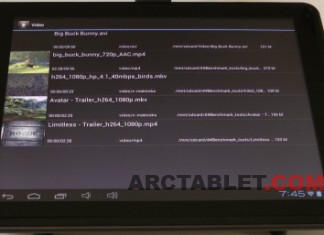 Benchmark results interpretation While these numbers should be weighted by the fact they were run on the pre-production device, they give the general idea about the machine performance. It appears the Archos 97 Carbon produce similar performance as other tablets based on a the one year old Rockchip RK2918 SoC, which is just average in today's performance standards for mid range tablets.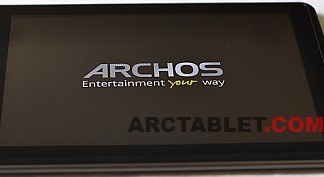 With the
Archos 97 Carbon
, french tablet maker
Archos has launched
the first tablet of their new
Elements
products family yesterday. These models are announced as middle range tablets offering the latest mobile technology with a new slim design. The device features a Rockchip RK2918 ARM Cortex A8 CPU running at 1 GHz with 1 Gb of RAM, an 9.7 IPS screen, dual cameras, 1080p HD video output via HDMI, all these combined in a stylish designed case with aluminum finishes. The
Archos 97 Carbon
will give full Google Play experience with Google certification and should be available this month for a RRP of 249 €/$, £219.99.
ARCHOS 97 Carbon is an Android 4.0 ICS tablet featuring a great 9.7" multipoint IPS screen, Rockchip RK2918 CPU and 1 Gb of RAM....