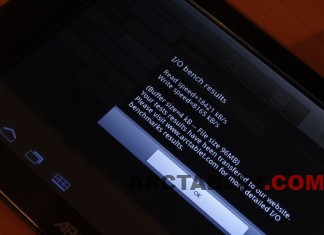 (English) We ran some benchmarks on it. Though the OMAP3630 is not the newest processor out here, it performed quite well. All tests were run on firmware 3.2.80, just after a fresh reboot and all applications closed...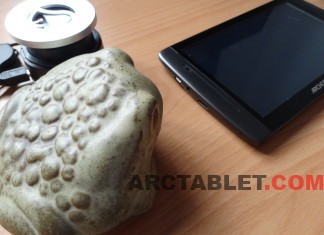 (English) The viewing angles are ok. They are not as good as on the IPS or even on a MVA screen panel, but they are just good enough when used in landscape mode. When in portret, you should hold the 70b IT in front of you(slightly to the left is also not a problem), the colors start inverting very fast. However, when sitting in front of it, the colors look great. Black is nearly black(dark blue), white is white and red is red.
(English) Archos 70b internet tablet is a decent tablet. For people who definitely want an 7" tablet, it is a good buy. For 180EUR(we are talking here about the retailers price, not RRP; it is now even avilable as low as 161 on Amazon, check the links below) you get all the stuff you may need. It has got Honeycomb 3.2, bluetooth, HDMI etc. The camera is decent, the speakers are even more decent and the design is great. It didn't get scratched during our test, it rebooted only once(probably due to our test app incompatibility) and even RAM was not a big problem. You can hold it with one hand, it has decent battery life, you can watch a movie with two people(we mean, the viewing angles are reasonably good) and it works...