Flash Player enables a complete web browsing experience. NOTE: Please check with your device manufacturer or carrier to ensure you have the latest firmware update for your device. For Android 3 tablet devices, we highly recommend that you update...

Hulu video site is not supported on Android devices running latest Adobe Flash 10.2 update or a previous release. You will probably get the following...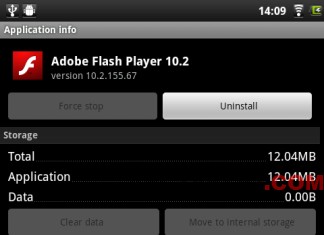 Anticipating Flash 10.2 official release on March 18th, we have found a leaked version Adobe_Flash_10.2.155.67.apk available which installs fine on Archos Gen8 devices (Archos...
Update: there is a leaked version available Flash version 10.2.155.67 Adobe just announced on their BLOG: Today we are happy to announce that Flash Player...