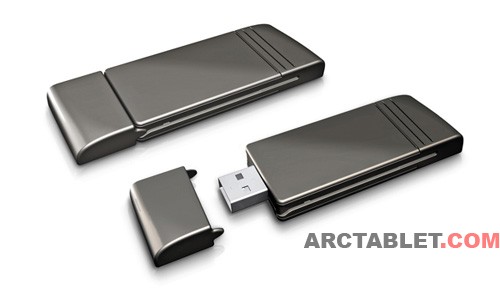 According to Archos press release from today, a deal has just been signed with Three, the 3G provider operating in the UK to offer 3G (third generation) access on Archos G9 tablets.
About Three
Three is a UK mobile network operator, part of Hutchison Whampoa Limited (HWL) international group of companies operating mobile networks in Austria, Denmark, Hong Kong, Ireland, Italy, Macau and Sweden. They provide 3G mobile communications with mobile internet, voice, video and text services in the UK. Three offers more than 97.5% population coverage for mobile internet services, they have more than 7.2 million customers in the UK and the 3 Group has over 29.7 million worldwide.
These great figures makes them the UK market leader for mobile broadband, they came first in the four most recent YouGov DongleTrack surveys of Mobile Broadband customers (July 2010, October 2010, January 2011, April 2011).
According to David Kerrigan, Head of Mobile Broadband at Three commented that "The new ARCHOS range are great tablet devices for people looking for powerful, easy to use tablets that are always connected and we're delighted to be working with an innovative company like ARCHOS".
3G support on Archos Gen9 devices
3G support on the Gen9 tablets comes in the form of a USB stick that slides in and fits perfectly inside the tablet. The smart idea is that you can also take the stick out and connect it to your desktop or notebook computer, the USG 3G dongle should be recognized on Linux and Mac environements.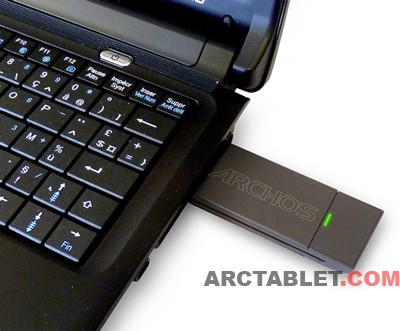 This partnership with Three is part of the Archos strategy to offer offordable Pay as You Go 3G access that you can install as on option of the tablet. See the Archos Generation 9 presentation page for more details about these features.
Look for more partnerships with operators near you in the future.