EDIT: This method works on Archos 2.0.54 Froyo update, but seems uneffective on Update 2.0.71. For latest firmware solution, please check the new Method: Archangel
Thanks to our good friends at xda-developers and archosfans.com we now have temporary root solution on Archos Gen8 Tablets with the help of z4root program.
This procedure has been tested with success on Archos 70 IT and Archos 101 IT (both running Android 2.1-update 1, Archos firmware version 1.0.84 and Froyo 2.2 firmware). The application uses « CVE-2010-EASY Android local root exploit » by 743C, it works fine on Archos Gen8 tablets but provides only a temporary root, the root access disapears after a reboot.
The application is available on xda-developers.com (registration required)
Or here z4root.1.3.0.apk
MD5 checksum for z4root.1.3.0.apk: 46965bd41dac0e4988515aa2f9f95b19
Beware of the z4root listed on Google Market, it is rumored to be a malware (not verified)
After installing the application, select « Temporary Root », you may need to check and uncheck the « USB debugging » checkbox a few times in Android settings, then get back to z4root. You will finally be able to benefit root access until next reboot.
Tested successfully with Titanium backup and SetCPU.
Proof of rooting, see the screenshots below: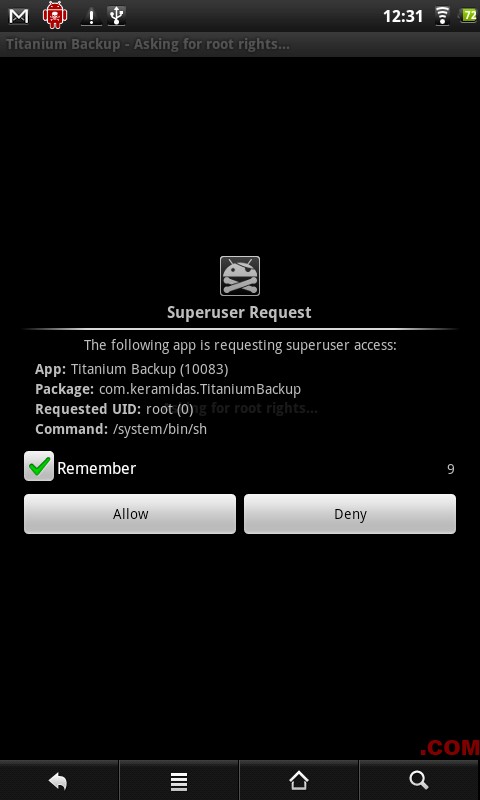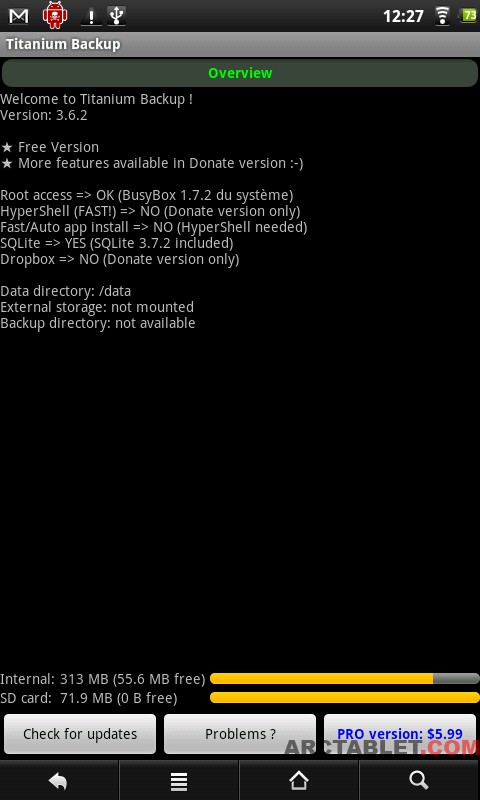 Please understand that standard disclaimers apply, use this application at your own risks, use it if you really need it and you know what you are doing. We should not be held responsible if anything goes wrong with your hardware.

Side note: http://www.addictivetips.com/mobile/top-10-reasons-to-root-your-android-phone-2/