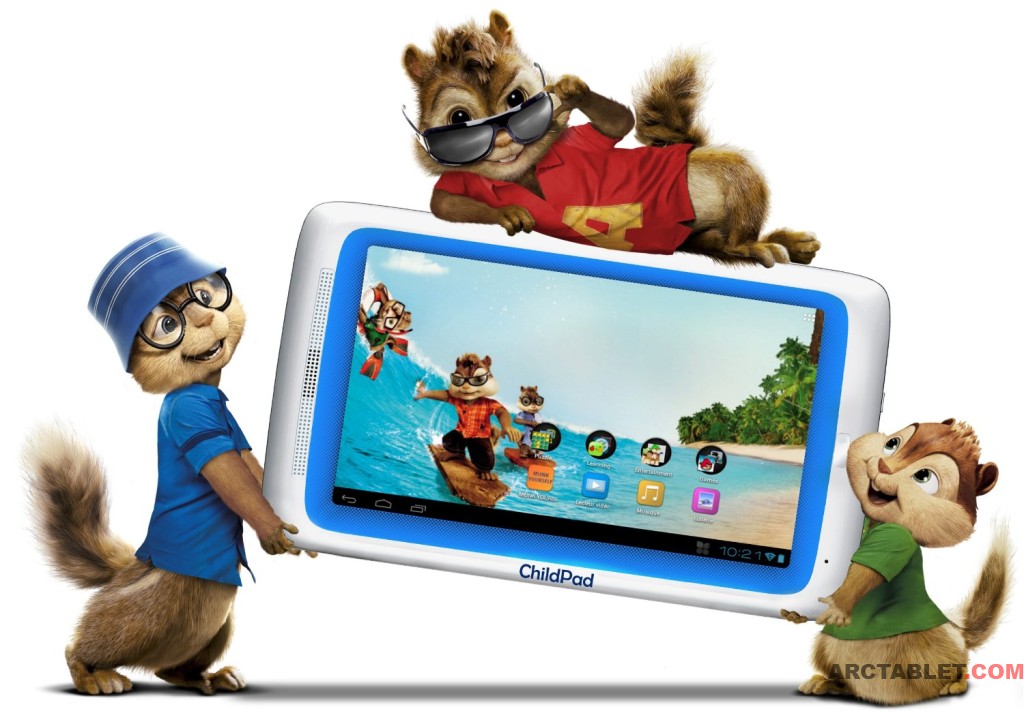 While we already know the most specifications for the Arnova G3 line-up, the internal images from FCC, once available, are still interesting, because (knowing the battery capacity) we can predict the battery life a little bit.
Arnova 7d G3
We will start with the 7d G3 Simple Touch , the FCC unit of which looks just like the tablet with fancy colors.
The FCC guys tell us that it contains a 3000 mAh battery(11.1 Wh), just the same one as in the 7G3. Well, the one on the photo above looks a little bit bigger than on another photo included in the pdf file. Same for the 7d G3 Capacitive version, FCC unit of which was just black: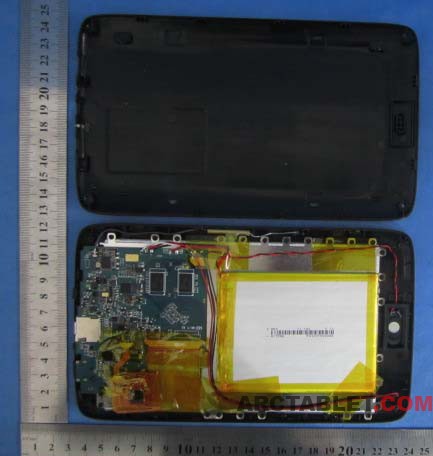 We decided to start a small investigation because some other things also looked strange. 😉 By researching the external photos, we came to know that some last-minute work was done and that FCC got a whole bunch of ChildPads (well, two of them)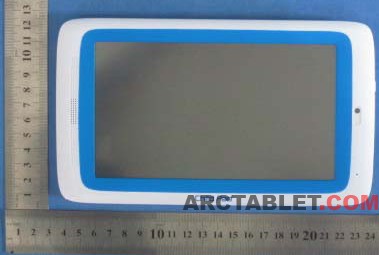 Child Pad? No, let's call it just ChildPad, in one word.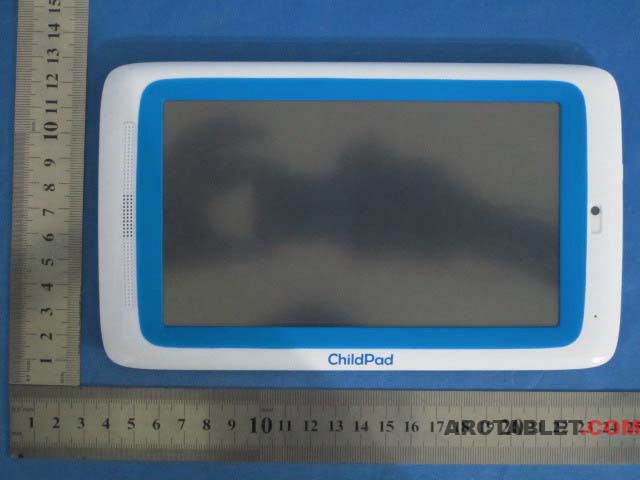 Designed by Archos?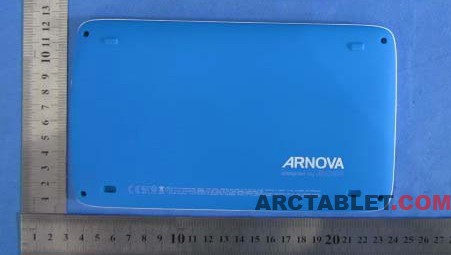 Or not?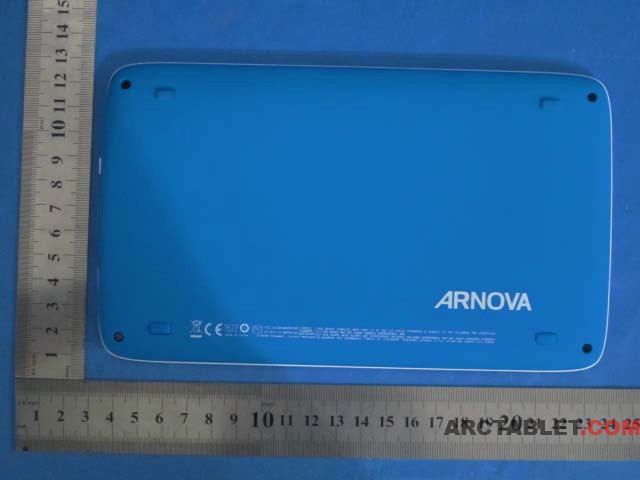 In the included user manual, Arnova 7d G2 is being mentioned.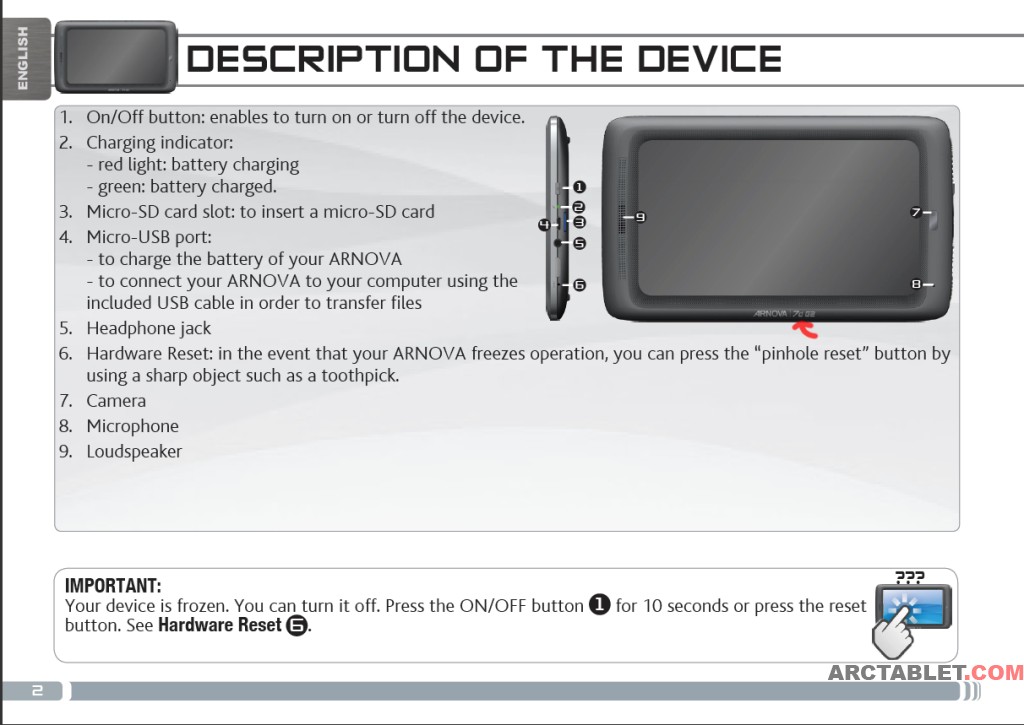 Arnova 8b G3
The Arnova 8b G3, originally plannned as 8b G2 got a nice, 4700 mAh battery.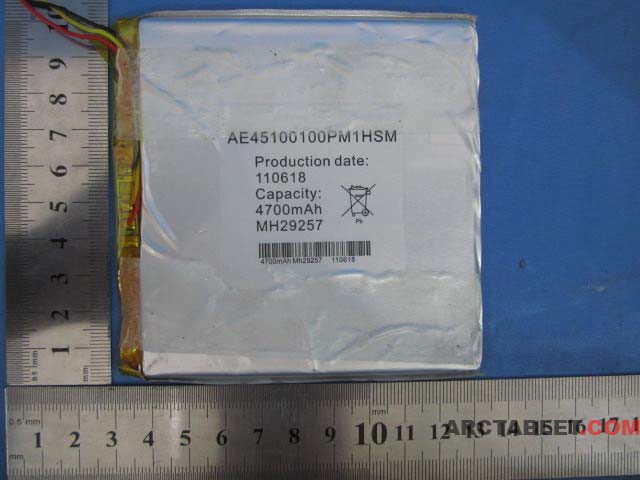 Arnova 10b G3
Arnova 10b G3, already selling in some countries, got two batteries.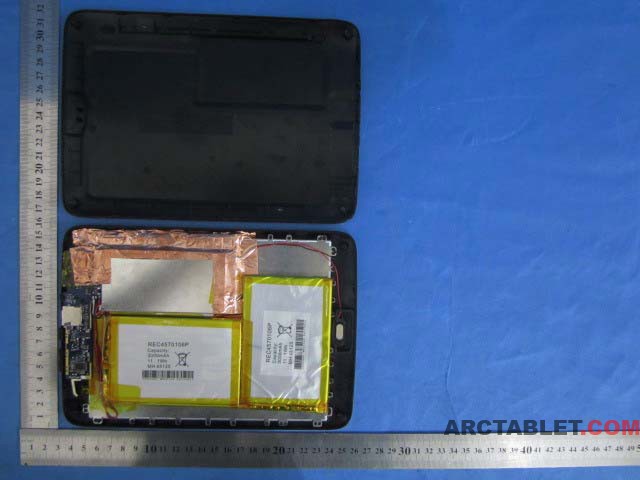 Packing two of the 3000 mAh batteries(22.2 Wh), it should have quite long battery life for a budget tablet.
Arnova 7e G2 Dual-Touch
Last but not least, the 7e G2, already selling for a long time for a very friendly price(80-120EUR, depending on reseller), passed FCC a while ago. Now we also now that it boasts quite big battery compared to some other Arnova devices, packing a single battery of 14.8 Wh.