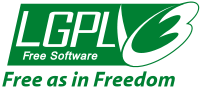 Tablets manufacturer/reseller odys.de has published the source code for the Linux kernel used in their PC Xpress tablet model (Rockchip RK2918 CPU based). This source code is published in compliance with the GNU Lesser General Public License (LGPL).
This will hopefully open the Rockchip RK2918 based tablets models to developers, as they already did for earlier RK2818 based cpus. Let's hope to see a great CyanogenMod-7.1 port on RK2918 tablets !
Odys Xpress GPLed source code can be downloaded from Odys.de website, it contains:
RK2918 SDK kernel source code
e2fsprogs (second extended file system management programs)
BusyBox source code combines tiny versions of many common UNIX utilities into a single small executable.
A while ago, Archos also published the GPL'ed source code used on their products:

on Archos Gen7 (Archos 5 IT using OMAP 3 CPU)
on ARCHOS Generation 8 (OMAP 3 CPU): initial Eclair source code and updated Froyo source code

on ARCHOS 7 home tablet (Rockchip RK28x8 CPU)
Source: Wendal.net