2011 has been an exciting year for Archos, with many accomplishments:
Arctablet team is working hard to improve ArcTools, our Android Market and Apps installer for Gen8 and other models, as well as cooking custom firmwares for the Arnova tablets with other members of developer communities.
Thanks to all Arctablet

Forum participants and moderators (Finless and Damo), Blog readers and social websites followers from:

Twitter,

Facebook,

Google Plus,

Youtube or and RSS Feed

We welcome anyone to help us out, with the forum, testing products and writing articles on the Blog, if you feel you could take part, please get in touch with us, we need more people to join the team.
Have a Happy New Year and a great 2012 !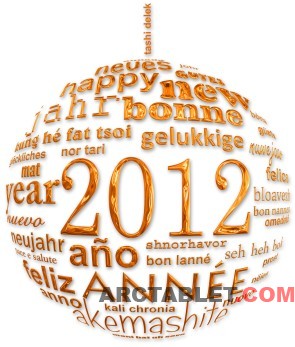 Loading ...
Picture credit: (round ball) © Delphimages – Fotolia.com