After installing ArcTools, when you have the Market running, if you are missing some applications in the Market (for example Google Maps, Youtube, …) there is a fix that should correct the problem and give you full access to all Market applications.
Youtube Video for this Market fix procedure:
Detailed procedure
Go to Settings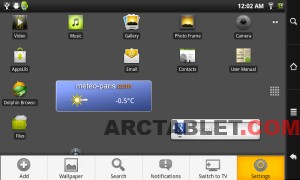 Go to Applications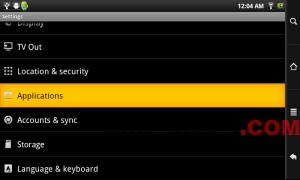 Go to Manage Applications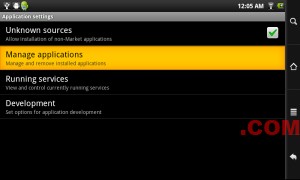 Go to All tab


Go the "Market" application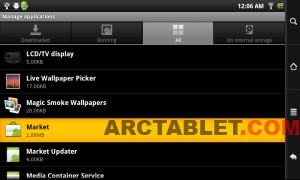 'Clear Cache' then 'Force Stop' — DO NOT Clear data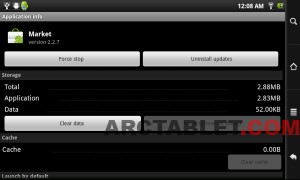 Go to "Google Services Framework" application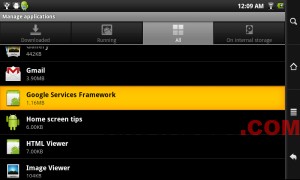 'Clear data' then 'Force Stop'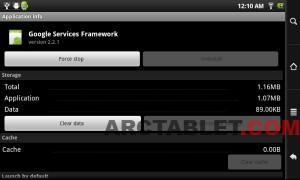 Reboot your machine.
After reboot, restart Market application. It may force close for the first run, ignore it and restart it again.