Hulu video site is not supported on Android devices running latest Adobe Flash 10.2 update or a previous release.
You will probably get the following error: "Unfortunately, Hulu is not supported on your platform".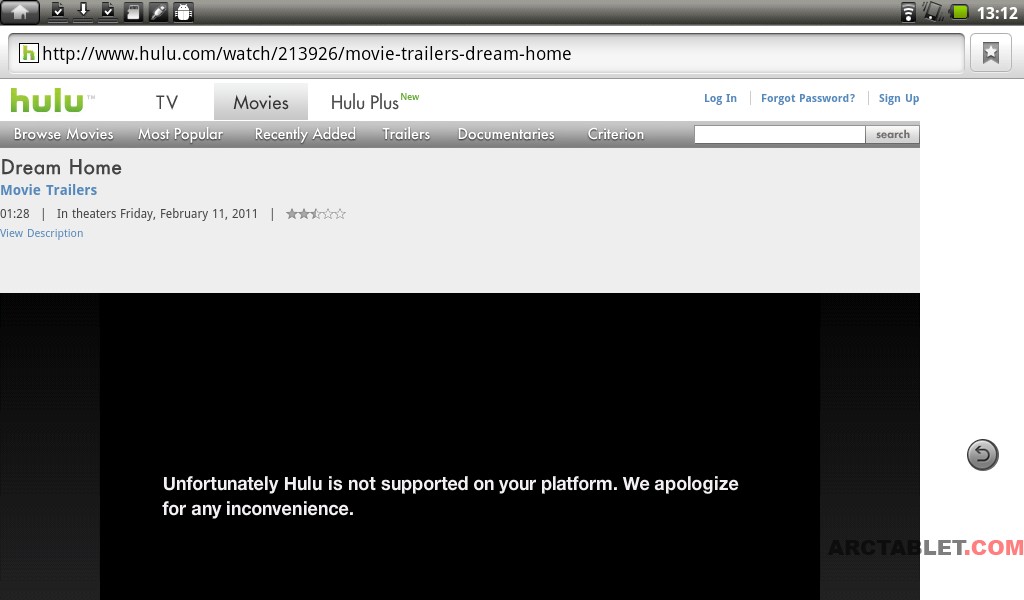 xda-developers.com forum member Adam B. brings a patched Adoble Flash 10.2 to get Ulu to work on your Android device. Please note that this modified version of Flash is based on the leaked 10.2.155.67 release and is not latest Adobe Flash 10.2.156.12.
Download Adobe Flash 10.2 fixed for Hulu
We have successfully tested this program on a Toshiba Folio 100 tablet (power by Tegra 2 CPU), on an Ulu trailer running both in the web browser or fullscreen in 360p.