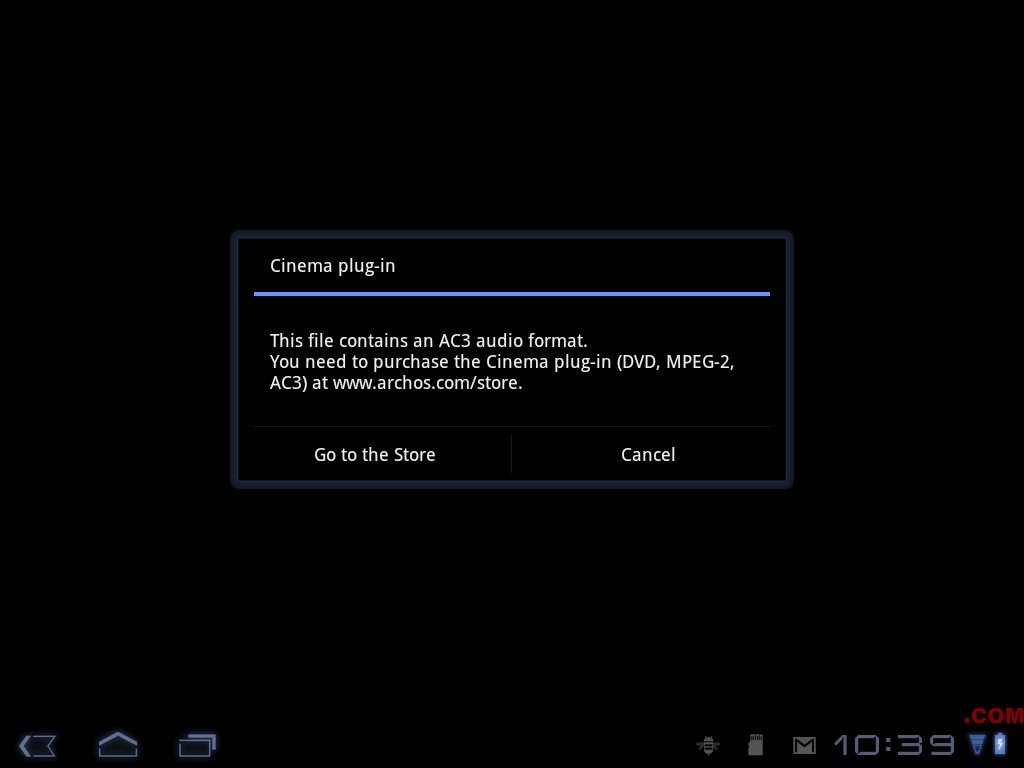 Archos has recently made available their Cinema Plug-in for the Archos 80 & Archos 101 G9 devices.
This commercial plugin adds support to AC3 5.1 audio and MPEG2 video (up to DVD resolution MP/D1). It costs 15.00 euros or 12.76 UKP. Please check our article about the Archos G9 multimedia capabilities for a complete list of supported file formats.
On a device where the Cinema plug-in is not installed, reading a file where the plug-in is required will show the following message, you can also see on the picture above: "This file contains an AC3 audio Format.
You need to purchase the Cinema plug-in (DVD, MPEG-2, AC3) at www.archos.com/store"
Click on the following image to go to Archos Store plug-in area:



Archos G9 Cinema Plug-in for Archos 101 G9 on Archos Store

Archos G9 Cinema Plug-in for Archos 80 G9 on Archos Store

There are other Video Players alternatives to support content where the commercial Archos Cinema plug-in would be required, please check Vplayer.
Thanks Jbmm.fr for the news.