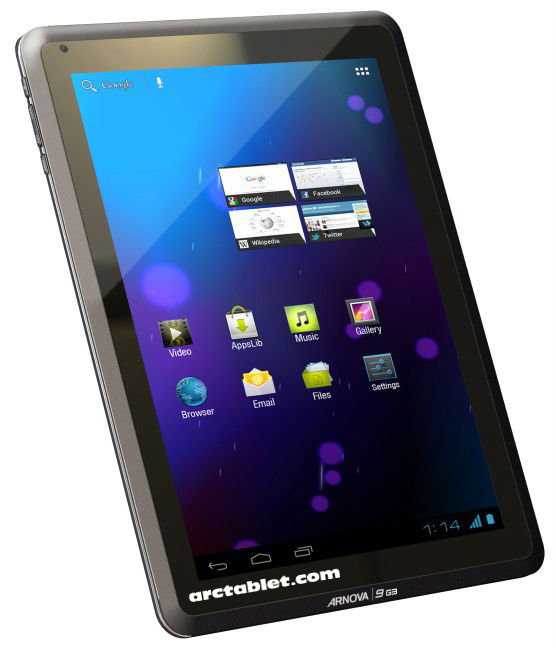 The HKTDC fair is not far away and Archos is starting with rolling out the Arnova G3 tablets line. Earlier this month, we came with details on the third-generation Arnova tablets and a few days ago, some of them and some others passed the FCC.
Arnova 9G3.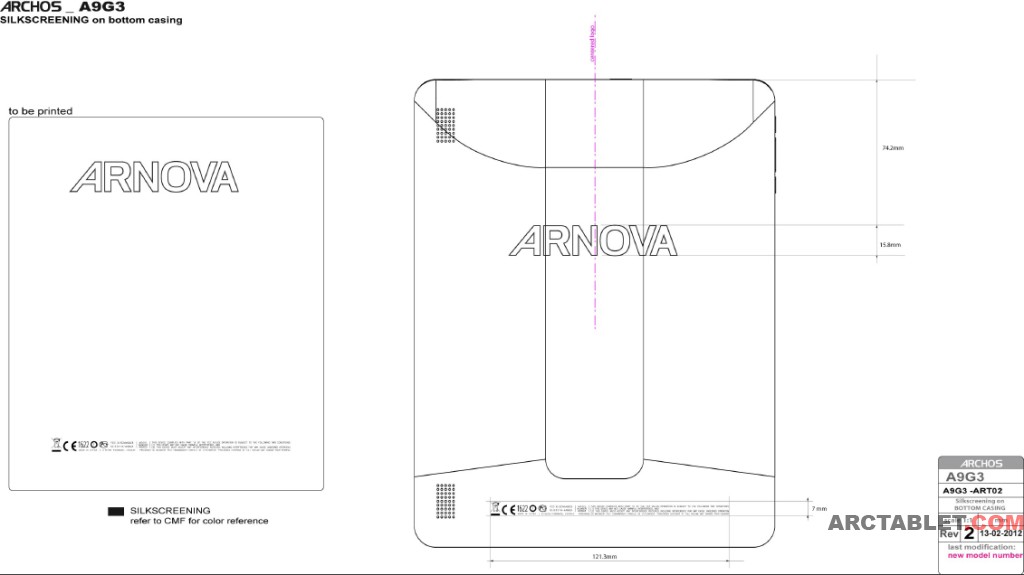 Like its predecessor, this third-generation Arnova tablet is expected to have a 9.7 inch, 1024 x 768 pixel IPS display with wide viewing angles, a 1 GHz Rockchip RK2918 single core processor, 1GB of RAM, and 4 or 8GB of storage. 9G3 is going to weigh about 630 grams, making it not heavier than the Arnova 9 G2.
Arnova 7b G3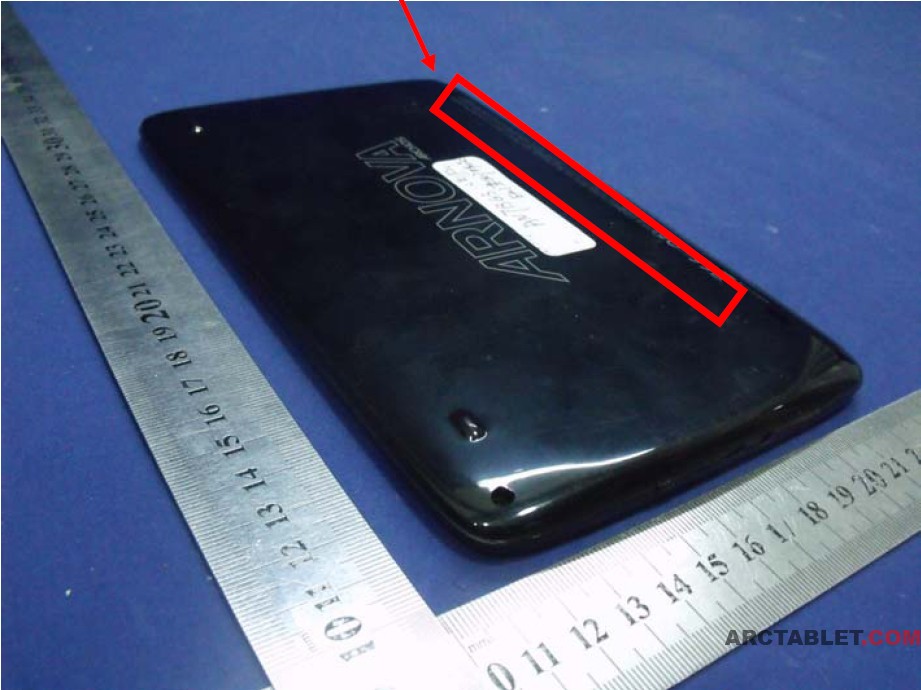 The Arnova 7b G3 tablet will folow up the Arnova 7b G2 we have now. Featuring 800×480 7″ capacitive screen, 1Ghz RK2918 with support for 1080p, 1GB RAM, Android 4.0 and weighing only 350 grams; it should be quite a nice budget tablet.
Arnova 8c G3
The first thing that we noticed when looking at the Arnova 8c G3, is the matte finish on the back. So far, we appreciate the Archos choice for materials on this device. Because of the label placement,  it is orientated for portrait usage, contemporary to Arnova 8b G2 which has labels placed horizontally. Like most other Arnova G3 models, 8c should have RK2918, 1GB RAM and Android 4.0 on board.
Arnova 7f G3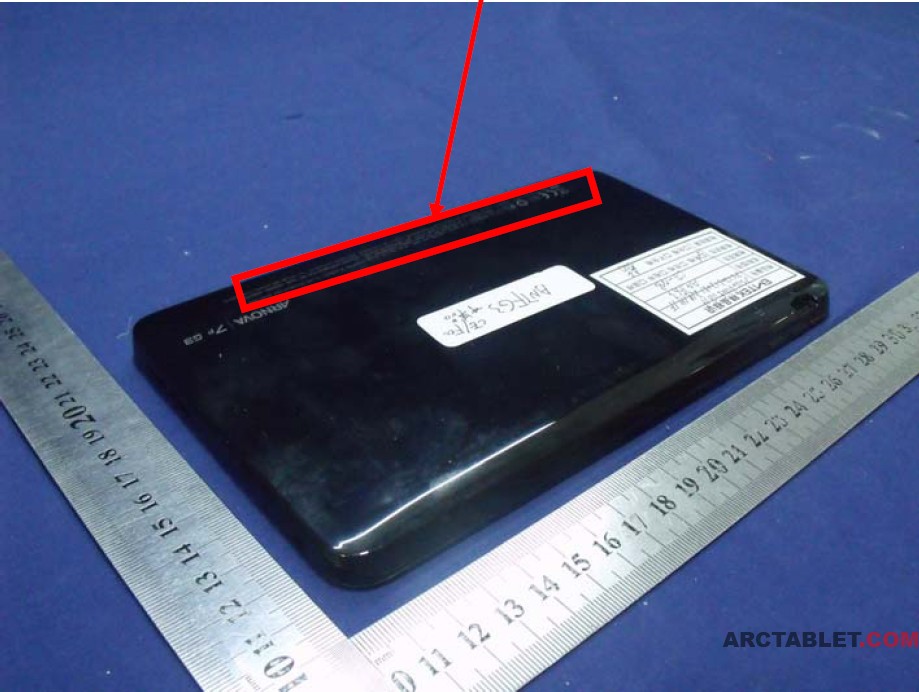 The last device that passed the FCC, is the Arnova 7f G3. We don't have much details yet; but we expect it to have RK2918, 800×480 7″ screen, 1GB of RAM and Android 4.0. We would like to mention the fact that because of the size difference with the 7b G3, this device looks to have smaller bezels, especially in the width.
We expect the Arnova G3 tablets to start shipping in May. The coming weeks, we will keep an extra eye on the Arnova and FCC websites; to come as early as possible with details on other tablets from the Arnova G3 line-up. 😉