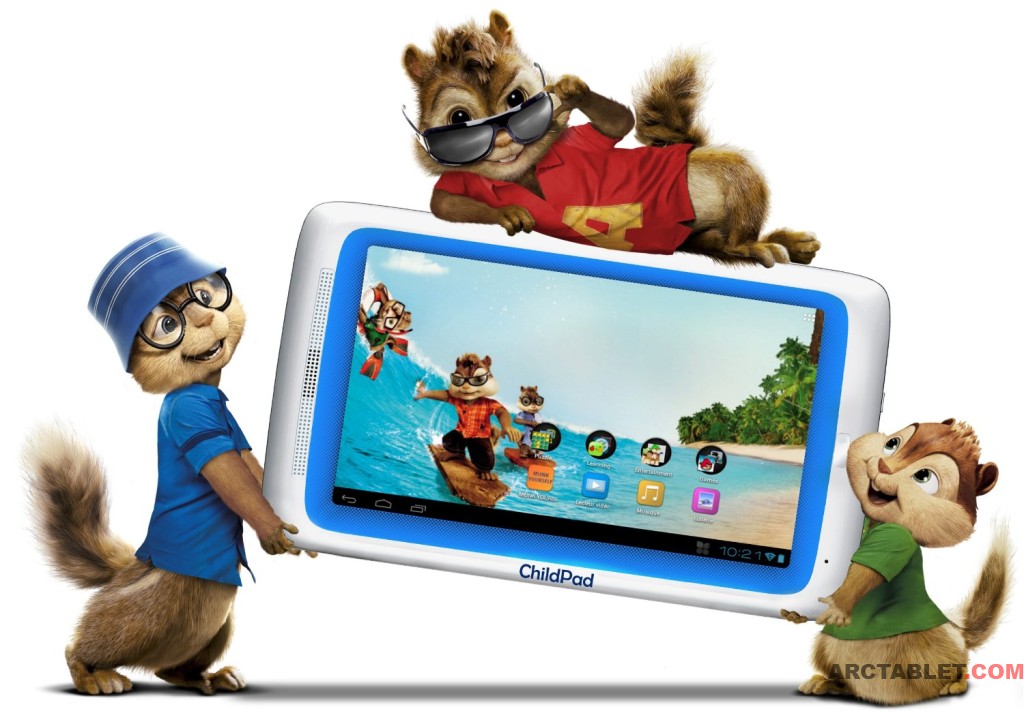 Initially planned to be released end of March, Arnova ChildPad has finally started shipping in the United States. A quote from Archos US facebook page:
AVAILABLE NOW: The Child Pad, a 7" ICS "Alvin and the Chipmunks 3" Themed Tablet for Kids – $129.99

Exclusively shipping now at: http://childpad.us/

Supplies are limited. Will be in stores and other online retailers early next week.
Arnova ChildPad Features:
Packaged with smart preloaded content for kids
Access to specific "Alvin and the Chipmunk 3" content provided by "20th Century Fox®" such as an exclusive behind the scene clips, pictures taken for the movie, wallpaper and an online game
Includes a pre-loaded 6-month parental control application for child-safe web browsing powered by Editions Profil
Ready to use with preloaded apps such as Angry Birds, educational, general knowledge and more
Redesigned interface featuring colored icons and folders with direct access to games, apps and books
Dedicated kids categories in a specially kids customized application market AppsLib that gives them access to over 7,000 applications just for them
Specifications:
Android 4.0
1 GHz Cortex A8 CPU
1 GB RAM
4 GB Storage with microSD card (up to 32GB)
7-inch touch screen (800×480)
Front Camera
Wi-Fi
Flash Support
Basically, Arnova ChildPad is an Arnova 7d G3 with fancy colors design, customised graphic user interface, parental control and special version of Appslib for kids. It should offer the same performance as other Arnova G3 models based on Rockchip RK2918 CPU and for 99EUR/129$, it should be a nice device for children.
Note: The ChildPad website speaks of using a resistive screen, we don't know when the rumoured ChildPad 2 with capacitive touchscreen will be available. No information is given about a release in Europe, but we expect it should be available quite soon.
Update: The ChildPad is now also being sold by a Dutch electronics company coolblue for 109EUR. Also, shops from the MyCom group (MyCom, Dixons, Dynabyte) seem to have it in stock.