Arnova website is just starting to list their new Arnova G3 product line on their website. Many Android Tablets are expected, from 7 inches to 10 inches, capacitive and resistive (Single and Dual touch) screens, with an entry model priced around 50 euros.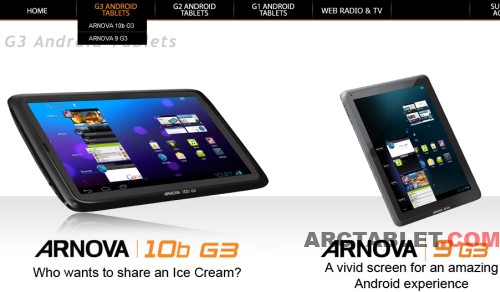 The first products to be appear are the Arnova 9 G3 (9.7 " IPS multitouch screen) and Arnova 10b G3 tablets, both based on Rockchip RK2918 CPU, 1 Gb of RAM and running on ANDROID 4.0 Ice Cream Sandwich (ICS).
Please check back for more product information soon !