Casing
Arnova 10 casing is a glossy plastic, it feels really cheaper than the platic-metal material used in the Archos 101 IT. There is a speaker hole located in the back of the device.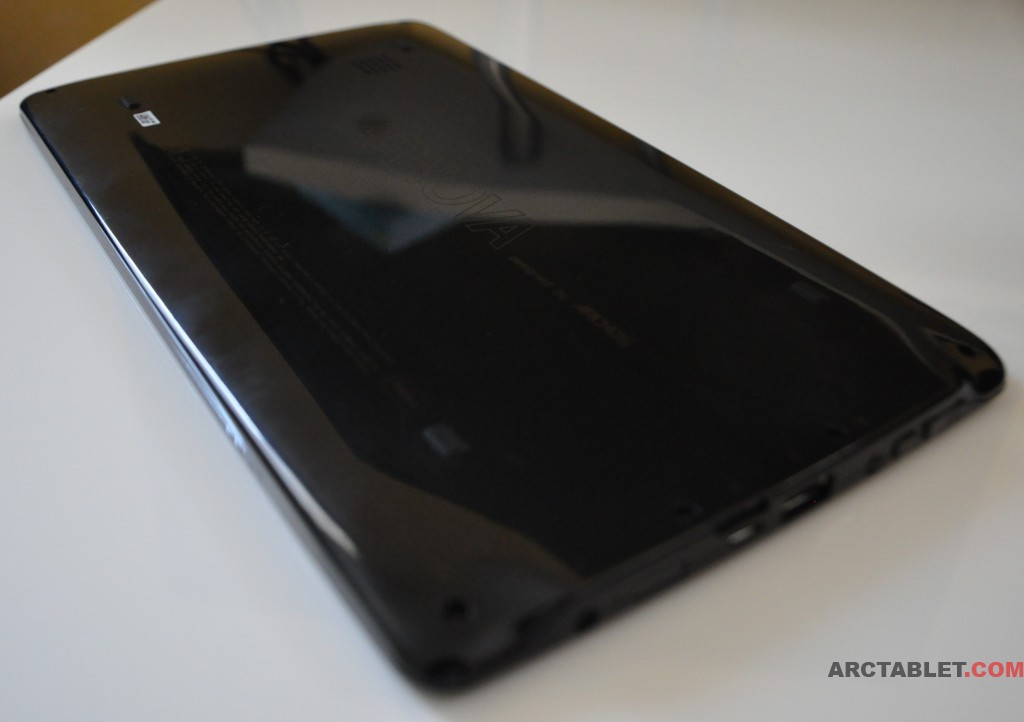 Connectors

From the left to the right: Volume switch (up/down), power button, stereo jack connector for earphones/external speakers, USB port, micro USB connector, micro SD card slot, reset hole, power connector. There is a plastic cover over an HDMI like plug, we have no idea if there is a real connector and circuit logic behind 😉
The USB connector is not specified to be USB host compatible, which has been confirmed by our tests, where the keyboard, mouse and hardisk did not get detected and used.
Camera
The digital camera is a front facing model with a 0.3 Mpixels resolution (640 x 480 pixels), which gives relatively poor results for a camera, but should be enough for video conference applications.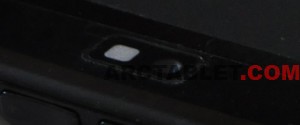 [flagallery gid=4 name="Gallery" skin=default_int]
Continue to part 5 – LCD screen
We are currently completing this article, please come back soon for more information and follow our Twitter for more details on the Arnova 10 review.