ArcTools new release (0.48) now includes a powerful Settings Editor to help you customize your Tablet.
Among other things it can help you to move the lateral softkey buttons to the top notification bar.
This new feature has been successfully tested on Archos Gen8 devices: Archos 101, 70, 43, 32 and 28 Internet Tablet. Because the Settings Editor uses low level system functions, it needs root access to your device, so you need to temporarly root it (at least for first run) with a tool such as Archangel.
Quick video showing the Settings Editor in action, to move the SoftKey buttons to the notification area.

Detailed procedure – Device editor initial setup
1. First, make sure your device is rooted. You need a temporary root, at least on first run, to let ArcTools have the permissions to create the settings file. When the file has been created, you should be able to run the Settings Editor without needed root anymore.
2. Click on Settings icon in the Tab bar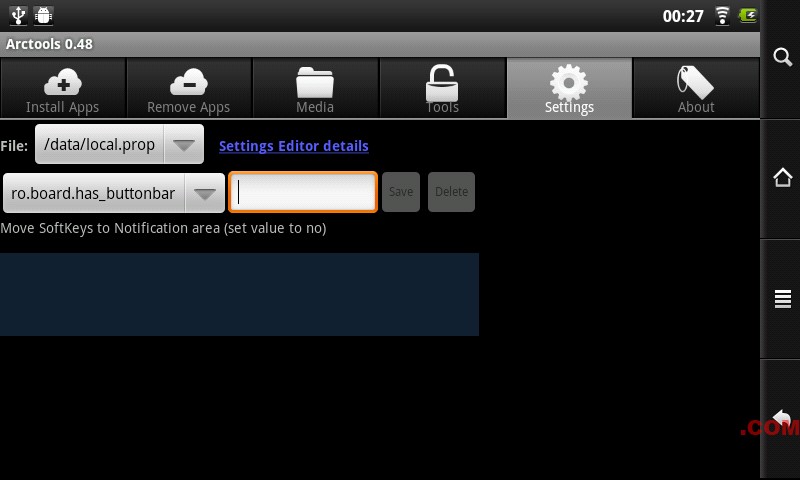 3. Click Allow to let ArcTools have SuperUser access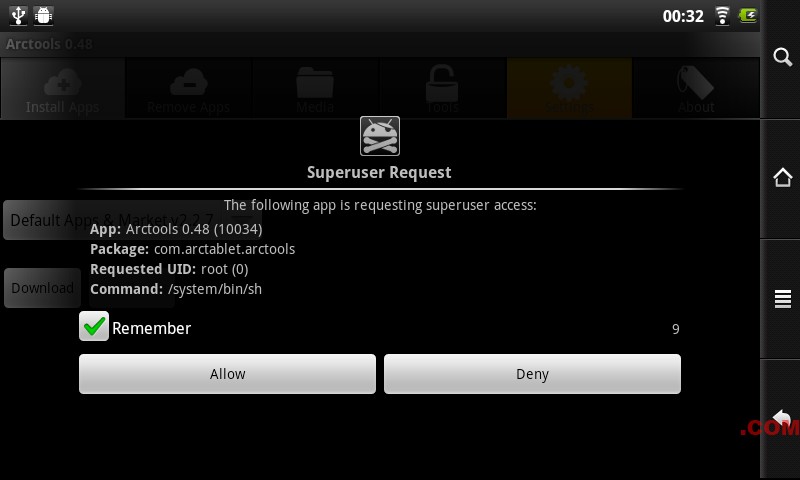 4. You should see a message confirming that ArcTools has just been granted permissions.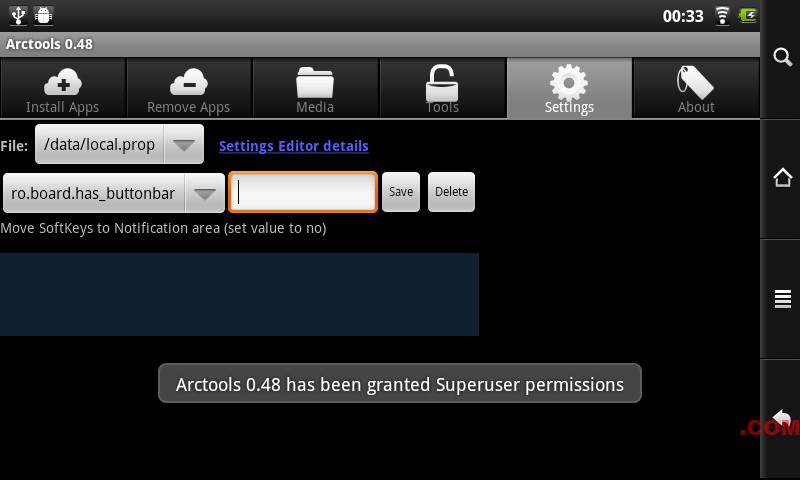 5. You are now ready for some device customization.
Modifying system settings
1. Select the setting you want to modify.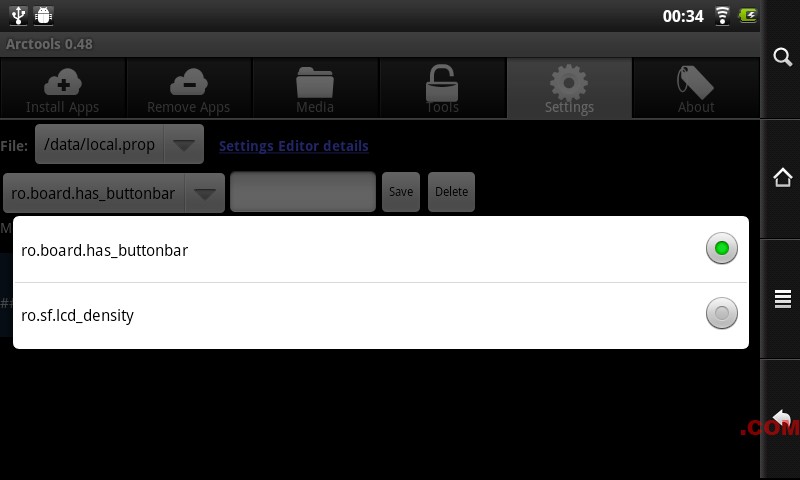 2. Edit the value and press Save button
You will see the file content gets updated.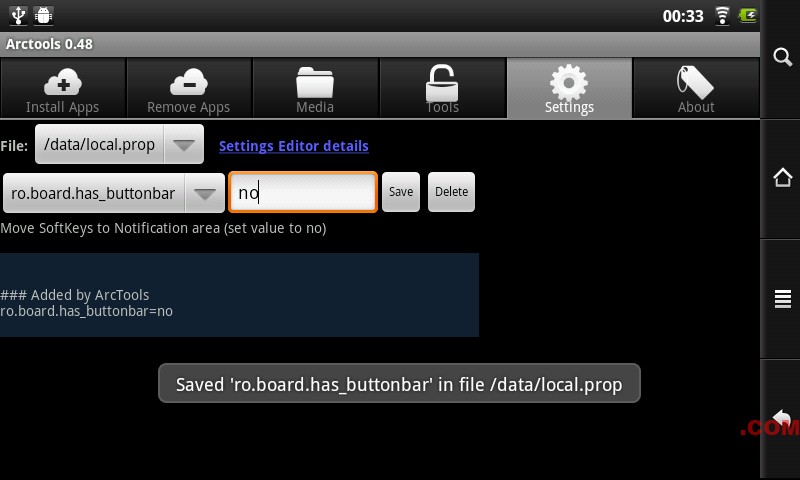 Press Delete button if you want to restore default setting on that item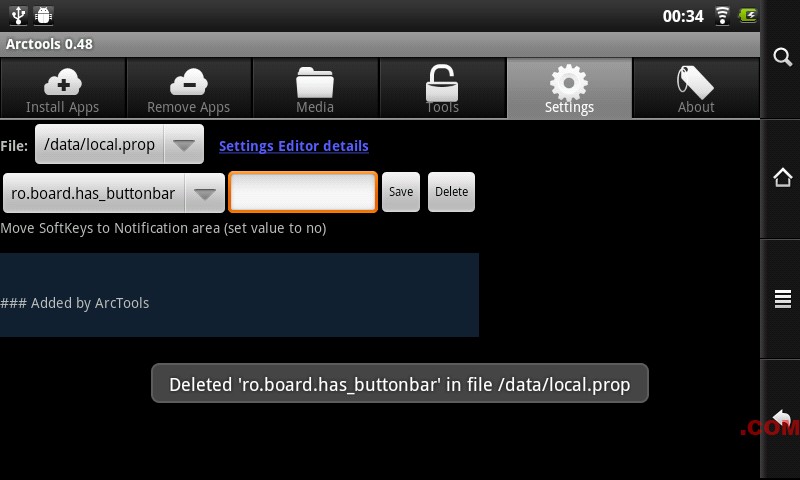 After Saving or Deleting items you need to reboot your devices for the changes to take effect.
Thanks to xda-developers.com, here is a short list of interesting settings. We will update this list as more settings gets discovered. Don't hesitate to let us know if you have new settings to contribute.
| | | |
| --- | --- | --- |
| Key | Value | Usage |
| ro.board.has_buttonbar | no | Move lateral softkeys to Notification area |
| ro.HOME_APP_ADJ | 1 | Fix home lag |