Latest ArcTools version 0.42 now offers a service configurator for UrukDroid 0.4.1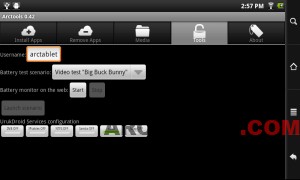 This new feature let you start and stop services on your UrukDroid 0.4.1 system.
Supported services are: dvb, iptables, ntfs, samba, sshd and swap.
We may offer more configuration options (for swap parameters for instance) if there is demand on that, please let us know by commenting on this post.