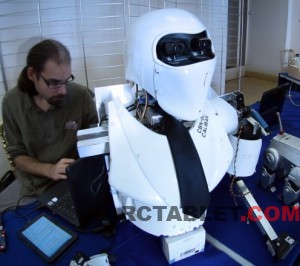 Robot picture from Caliban
In an interview published yesterday in the french daily news Liberation, Henri Crohas, Archos founder and CEO mentionned current Archos projects about thinning their tablet design and on the domotics side a child sized robot, to be sold under 300 euros.
Quote from Crohas, in french:
des avancées Archos en cours : des tablettes de plus en plus fines, et côté domotique, «un robot de la taille d'un enfant, vendu moins de 300 euros»
Would this robot be the Archos Ludo that was recently discovered in Archos source code ? Let's hope to see a real innovative, fun and affordable product, a little like what Parrot has made with their AR.Drone video equipped wifi remote controlled quadricopter.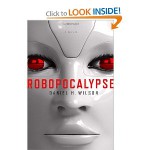 Side story, not completely (un)related, in Robopocalypse: A Novel, the best seller science fiction from Daniel H. Wilson tells the story of Archos, a robot becoming self aware to take over the world.

Amazon Book description:
They are in your house. They are in your car. They are in the skies…Now they're coming for you.
In the near future, at a moment no one will notice, all the dazzling technology that runs our world will unite and turn against us. Taking on the persona of a shy human boy, a childlike but massively powerful artificial intelligence known as Archos comes online and assumes control over the global network of machines that regulate everything from transportation to utilities, defense and communication.
Via Archoslounge.net