After a delay of more than a month, Archos Smart Home starter pack is now available for pre-order on Archos online store and the initial orders are expected to ship before June 20th. Depending on your region, the Starter Pack will cost you £199.99, 229.99€(France) or 249.99€(most other European countries).
As we already reported in March, the starter pack for the ARCHOS Connected Home products should include the Smart Home tablet and six accessories: 2 Mini-Cam, 2 movement detectors and 2 Weather Tag (humidity / temperature) sensors.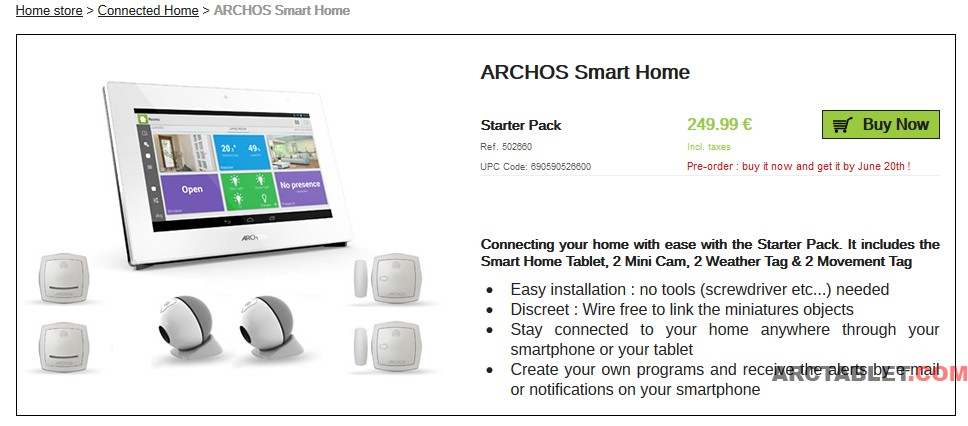 You will be able to connect up to 30 accessories to one Smart Home device tablet and as we reported yesterday, in case you will grow out of the Starter Pack, the additional accessories will be available separately:
Archos Mini Cam – 39.99€/£
Archos Movement Tag – 29.99€/£
Archos Weather Tag – 29.99€/£.
[Update 23/06]
The Smart Home pack pricing dropped to 199€ in Germany and The Netherlands. Pricing for the accessories(which are not yet available) remains the same.