Archos new Generation9 Android tablets and Archos Home products have been launched on Thursday 23, June 2011 in Paris.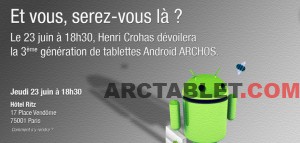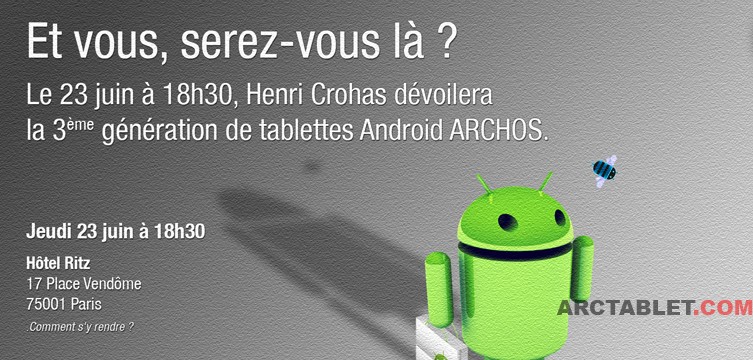 Please check Archos web site about their new products:
Archos page about Gen9 devices (Archos 80 G9 and Archos 101 G9)
Archos 35 Smart Home Phone
Archos 35 Home Connect
Here is the full video of the event.

The transcription and translation of the audio is in progress and should be finished in a few days.
You can already enjoy part of the transcription by enabling Close Captions (CC button) on Youtube.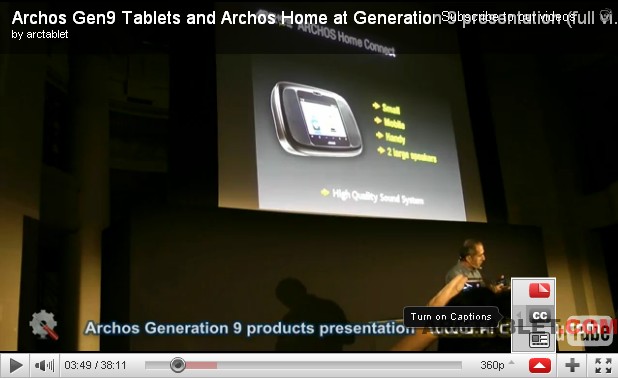 Then enable the translation from French to your own language: