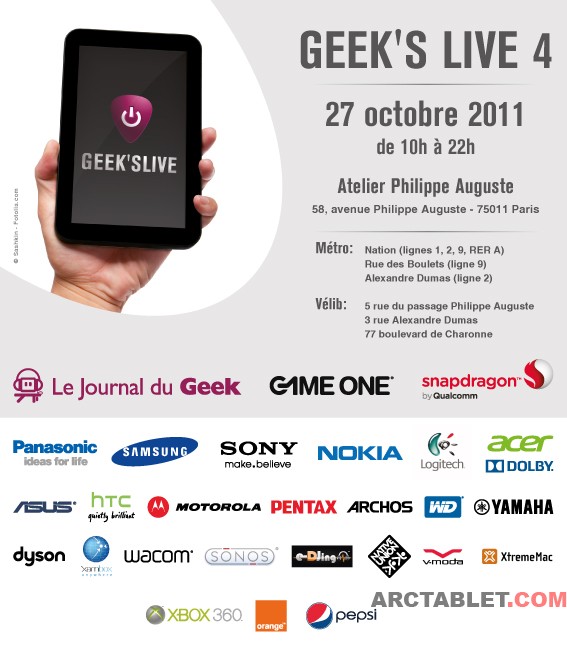 Meet Archos, Arctablet and JDG team at Geek's Live #4, a JDG Network event in Paris on the 27th of October, 2011 from 10 AM to 10 PM.
Geek's Live #4 is a great end of year event to discover latest high-tech mobility products: smartphones, tablets, notebooks, camera and many others !
This year, the event is organized with with the following partners:
Qualcomm, Samsung, Panasonic, Sony, Logitech, Asus, Acer, Nokia, V-Moda, Archos, Pentax, HTC, Sonos, Dolby, Xambox, e-DJing, Motorola, Western Digital, Xbox 360, Dyson, Wacom, XtremeMac, Yamaha.
Get your free invitation at Geek's live page.
Geek's Live #4, from 27th of October, 2011 10 AM to 10 PM
Atelier Philippe Auguste
58, avenue Philippe Auguste
75011 – Paris
See you there.