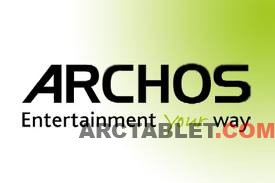 Following Archos press release from September 15th, 2011:
ARCHOS, an award winning technology innovator and pioneer in the tablet market, announce the availability of its new G9 Android TM tablets starting on September 20, 2011. The ARCHOS G9 tablets introduced on June 23, 2011 are an unrivaled combination of speed and affordability.

With its 8'' G9 tablet, ARCHOS will be the first to market with a dual-core, Android Honeycomb 3.2 tablet under $300 featuring an OMAP 4 processor with an ARM Cortex dual-core A9 at 1 GHz for $299. Pushing the technological boundaries even further, the ARCHOS G9 "Turbo" will be the first and only Android tablet in the market under $400 to use the OMAP 4 dual-core
processor up to 1.5 GHz, which gives it 50% more raw computational power over its 1 GHz competitors.
The Archos G9 product line will be available in 20,000 stores worldwide. The Archos 80 G9 8 GB running at 1 GHz can be bought in the US right now, for $299.99 in limited availability from Archos Store.
Don't forget to check our reviews on the Archos G9 devices.