Thanks to sirduke989 on XDA, we finally have a multiboot on Archos G9 tablets. This smart piece of code will let you select the system image you want to boot on. Up to 10 images can appear in the boot menu.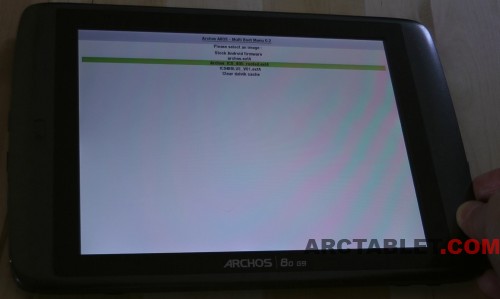 Latest updates:
Version 0.3b (2012/05/08): added kernel support for Archos G9 firmware 4.0.6
Version 0.3 (2012/04/10): Fixed 10 image limit
Tracking last booted image with * in menu (saved to /data/local/bmimage)
Archos G9 multiboot quick video demo

Archos G9 Multiboot installation
Enable SDE (Special Developer Edition)
Make sure SDE is enabled on your Archos Gen9 tablet. If this is not the case, please check the
full procedure here
.
Prepare your system images
First copy your favorite system images to
/mnt/storage
on your tablet.
In our video demo, we have installed
ICS@Blue
and
Archos official 4.05 ICS firmware rooted
, both from XDA forum.
Install the multiboot
Connect your tablet to your computer thru the USB cable
Download the multiboot files (
initramfs.cpio.lzo and zImage
) on your computer.
dmenu-0.3a.zip
(4shared.com)
For convenience, we have storage a local copy on our server (it may be not the latest update) :
dmenu-0.3a.zip
You should always find latest version on XDA: 
Select Recovery System in the menu. Use Volume +, Volume – hardware buttons on the tablet for Up/Down navigation, use Power button for confirmation.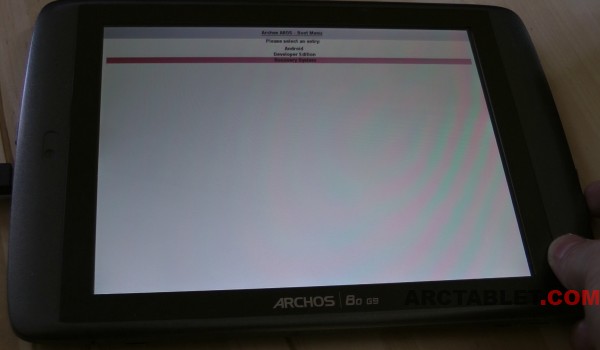 Select Developer Edition Menu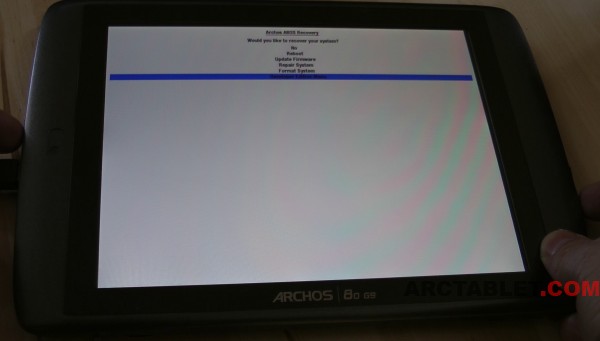 Finally, select Flash Kernel and initramfs option in the menu.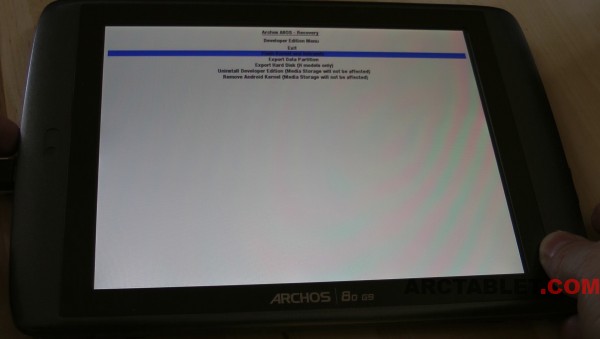 Your computer should now mount a new drive from the tablet and you should be able to copy initramfs.cpio.lzo and zImage files from the computer. Press power button on the tablet when you are done copying.
The tablet will flash the multiboot and you are now able to select the system image on your Archos G9 😉
Thanks to sirduke989 for multiboot, surdu_petru for ICS@BLUE
Via Jbmm.fr