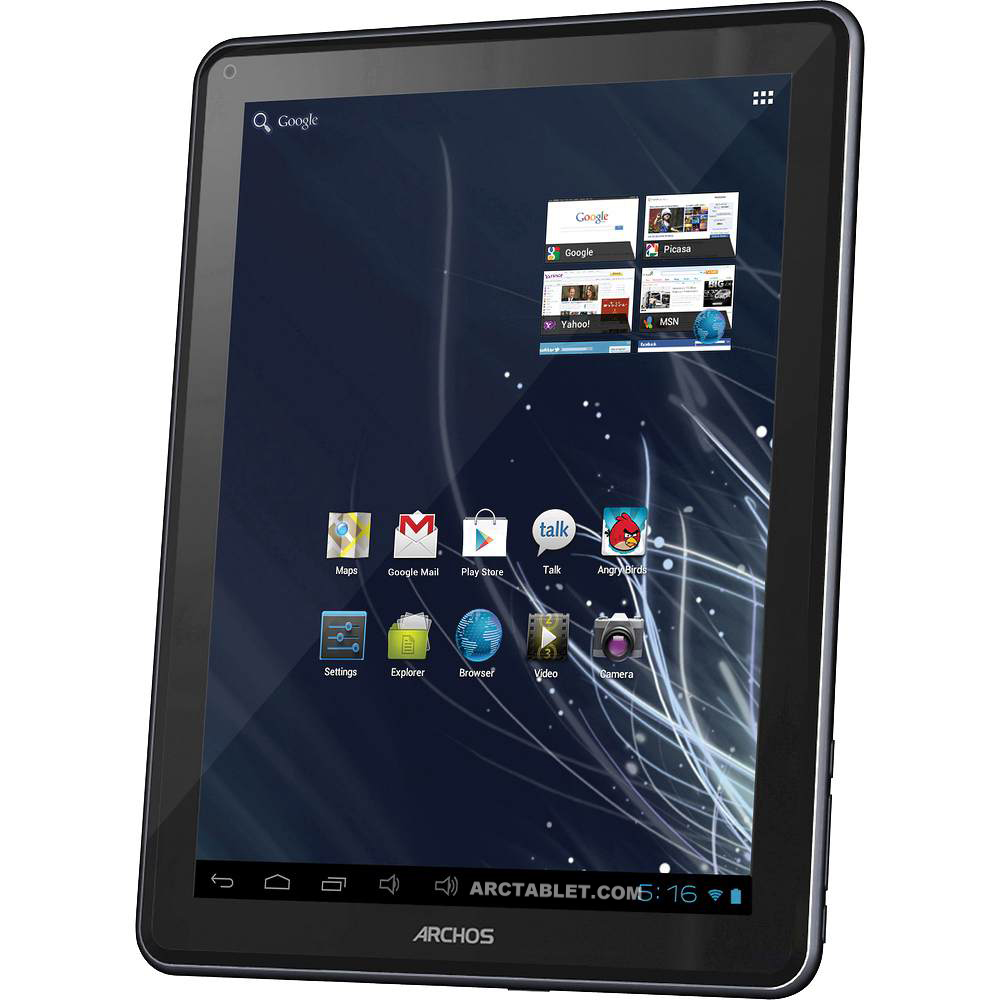 While during the last weeks, some of the Archos Elements tablets passed the FCC, by the conference pictures, we knew that more of them were going to be released. And today we got pictures and specs of another element tablet, named 97 Carbon. Actually, it looks a lot like the Arnova 9 G3 which has been released a month ago, but with addition of official Google Apps support, a back camera and HDMI-output.

By looking at the pictures of the back, we come to know it will be one of the Archos tablets to feature a camera on the back.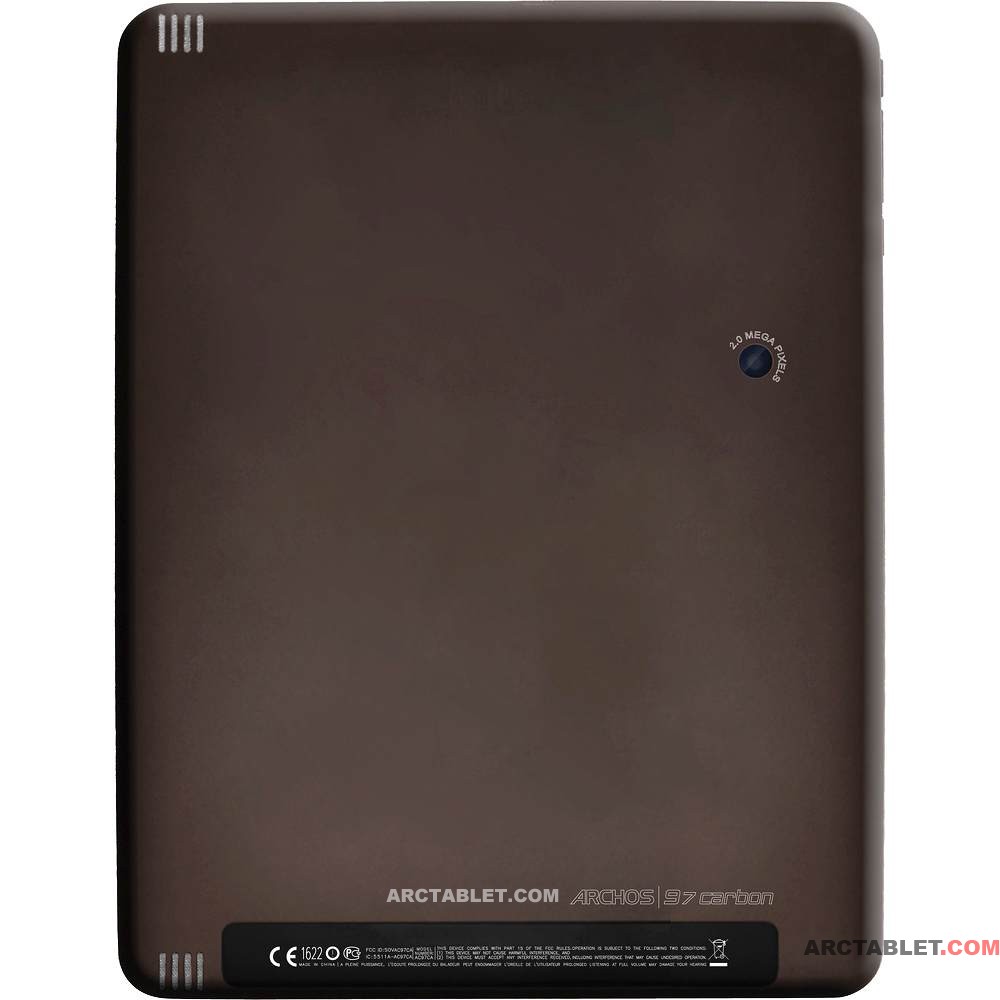 On the right side of the tablet, the volume and home buttons are located.
Full device specifications(as known at this moment):
Operating System
Android 4.0 (Ice Cream Sandwich)
CPU
probably single core ARM Cortex A8@1Ghz
Could be Rockchip 2918 CPU running at 1 Ghz
Integrated GPU: Vivante Corporation GC800 ?
Flash Storage Memory
Capacity: 16 GB

System Memory
1024 Mb
Additional storage
Micro SD slot (SDHC compatible)
Display
1024×768 IPS 9.7 inches (4:3 ratio)
Capacitive 5 points MultiTouch
Bluetooth
???
Wifi
802.11 b/g/n
Gravity Sensor
Yes
Camera
0.3Mp (front facing) + 2.0Mp (back)

GPS
No
HDMI
Yes
Interfaces
Micro USB host 2.0: Mass Storage Class (MSC)
MicroSD slot
Android Market / Google Play
Yes
Kickstand
No
Dimensions
239 mm x 184 mm x 11.5 mm
Weight
620 g
We expect the Archos 97 Carbon to arrive somewhere in the second half of this year for a price of ~199EUR.