As you can see on the picture and the video below, the defect is about the display that bends and pixels get squashed in some screen areas when pressure is applied to the device. This happens on the sides, on some area of the screen itself or in the back of the device. The screen defect will show differently depending on the amount of pressure, where it is applied and the color actually displayed on the screen. As you can see in the video, even simple manipulations like putting the device on the table can reproduce the problem.
To get a better understanding of the problem, we used an X-ray machine, we did a little photo montage of the device to precisely locate the screen defect area.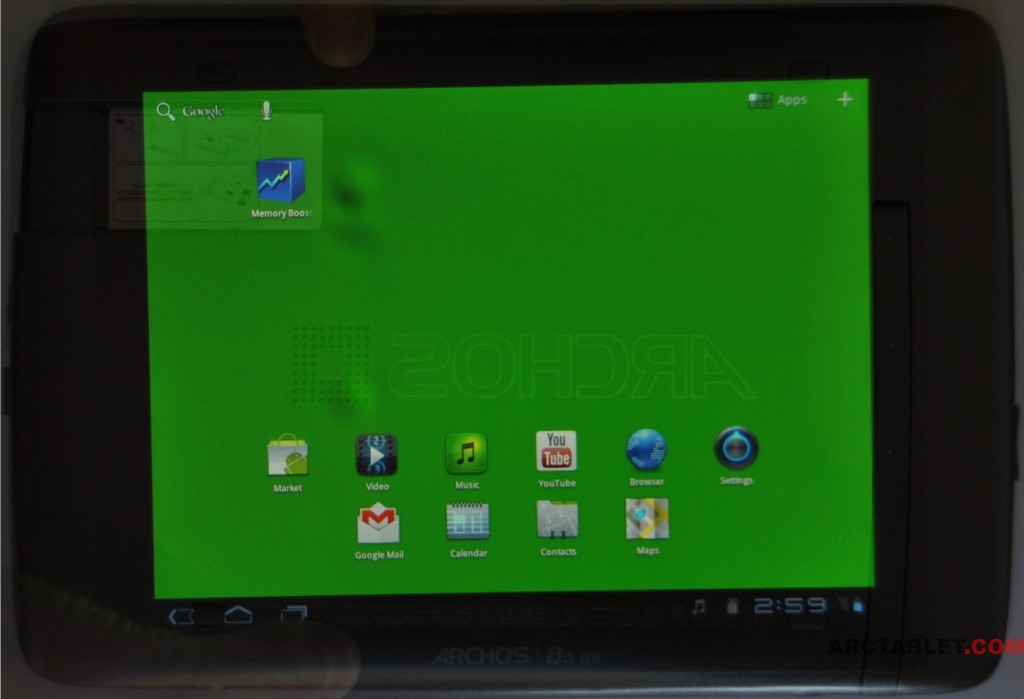 Also interesting, the following picture from the FCC showing the internals of the Archos 80 G9: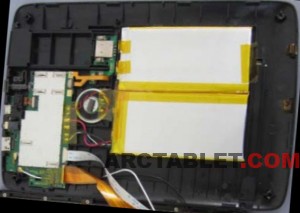 From current users reports on Internet forums, it seems there are other Archos 80 G9 1 GHZ users affected by this problem, at different degrees. Still we do not know yet if all products currently available have this issue or if only a small batch is affected.


In our opinion, while this screen defect problem is rather annoying, this is not a major problem and it just slightly reduces the device usability. Each device may behave a little different and each user appreciation may vary.
Still, we are concerned about the fact that this issue may have an impact on your device life, causing screen damage in the long term. We are hoping to hear about Archos soon on this matter.
Please note that we have tested the Archos 101 G9 1 GHz against the screen defect and can confirm that it is not affected by this problem.
If you own an Archos 80 G9 1 GHz, please let us about your experience on this problem, using the poll and comments section below. We are also open to publishing other users videos to illustrate various experiences.

Loading ...