The Archos 80 Cobalt, the third Archos tablet in the Elements range has just being announced. Being slightly bigger than the iPad Mini, it packs a 1.6Ghz dual-core processor from Rockchip, 1GB of RAM and just like the new Apple device, two cameras. The new Cobalt tablet will probably be produced by Yifang, just like the similar-looking yet unannounced Prestigio 5580C and 5880D models(the 5580C is shown on the picture below).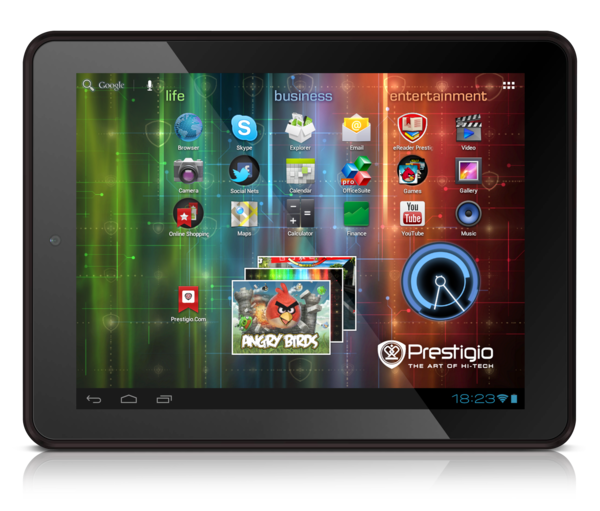 The design for the 80 Cobalt comes from Arnova 8c G3 model which was released half a year ago.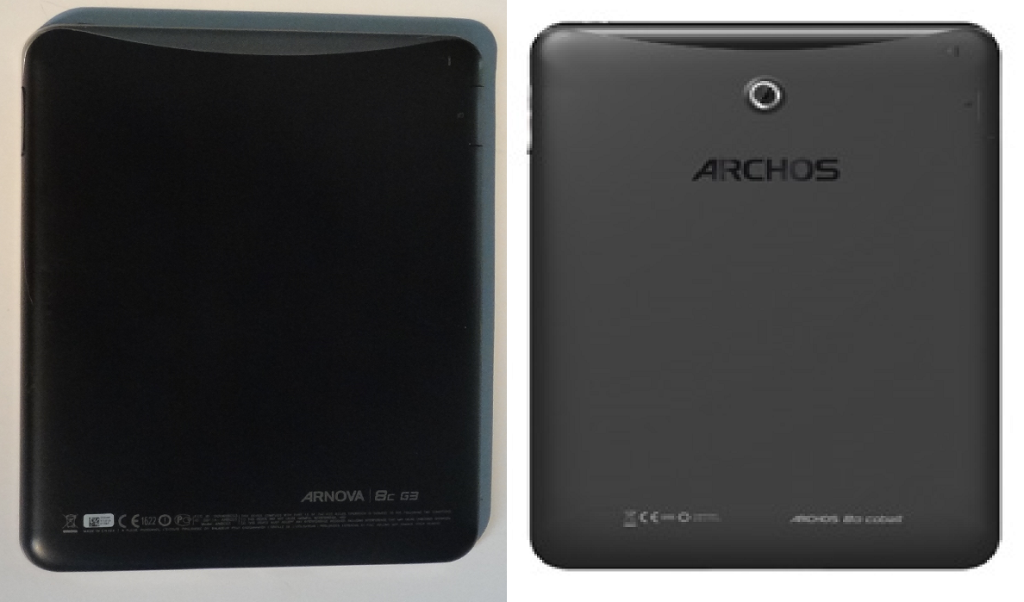 If Archos will stick to their pricing promisses back from March, the Archos 80 Cobalt will land on the shelves for a friendly price of 149€, being 50€ cheaper than the Archos 80xs.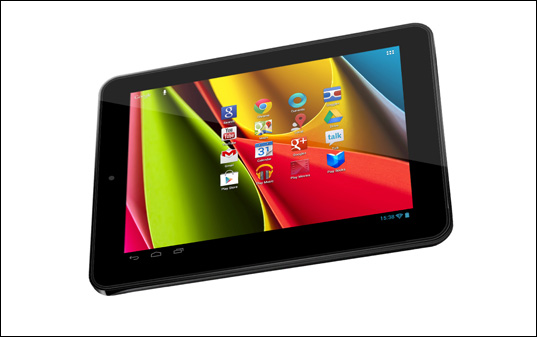 Like always, here is the specs list for those that are interested:
Operating System
Android 4.0 (Ice Cream Sandwich)
CPU
ARM Cortex A9
Rockchip RK3066 @1.6GHz
Flash Storage Memory
Capacity: 8 GB

System Memory
1024 Mb

Additional storage
Micro SD slot (SDXC compatible up to 64GB)
Display
1024×768 TFT
Capacitive MultiTouch
Bluetooth
No
Wifi
802.11 b/g/n

Gravity Sensor
Yes
Camera
0.3 MPx front-facing
2.0 MPx back
GPS
No
HDMI
No

Interfaces
MicroSD slot
USB Slave
Android Market / Google Play
Yes
Battery capacity
4000 mAh (TBC)
Dimensions
No
RRP
149€ (TBC)