The Archos 7c Home Tablet has just been released and is available for shipping in the USA.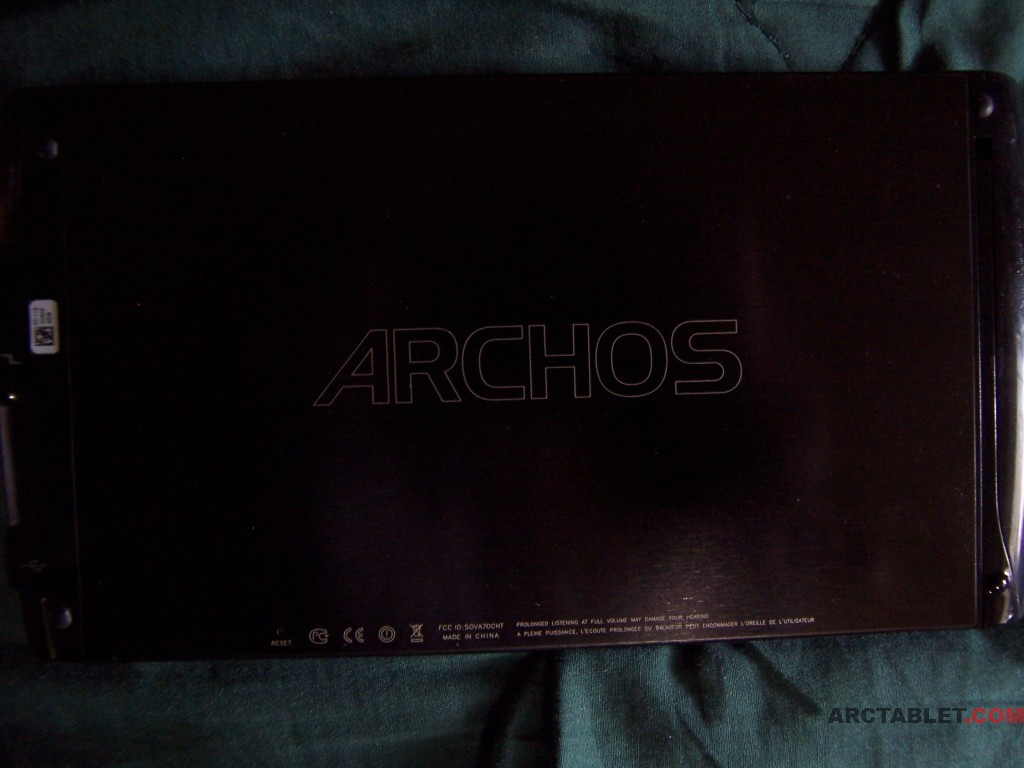 One of our readers, Patrick, has been very kind to provide us some pictures of his newly acquired Archos 7c Home Tablet. Before we get our hands on a device, you will find here some pictures and details about its features.
Confirmed:
– Capacitive touchscreen, 2 points input.
– Android 2.1 (Eclair) Operating System
(may be upgraded to Android 2.3 Gingerbread soon)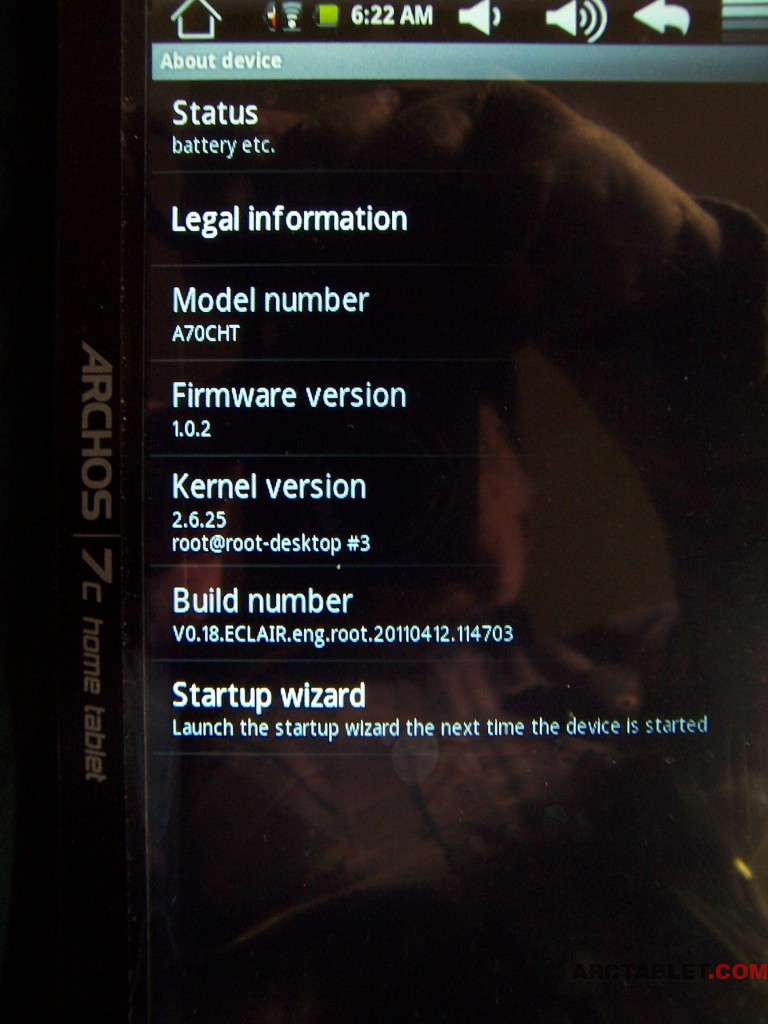 – CPU: according to the system information applications, it seems to be a Rockckip 28xx and not a Rockckip 29xx
Screenshot from Android System Information application shows rk2808sk as board platform.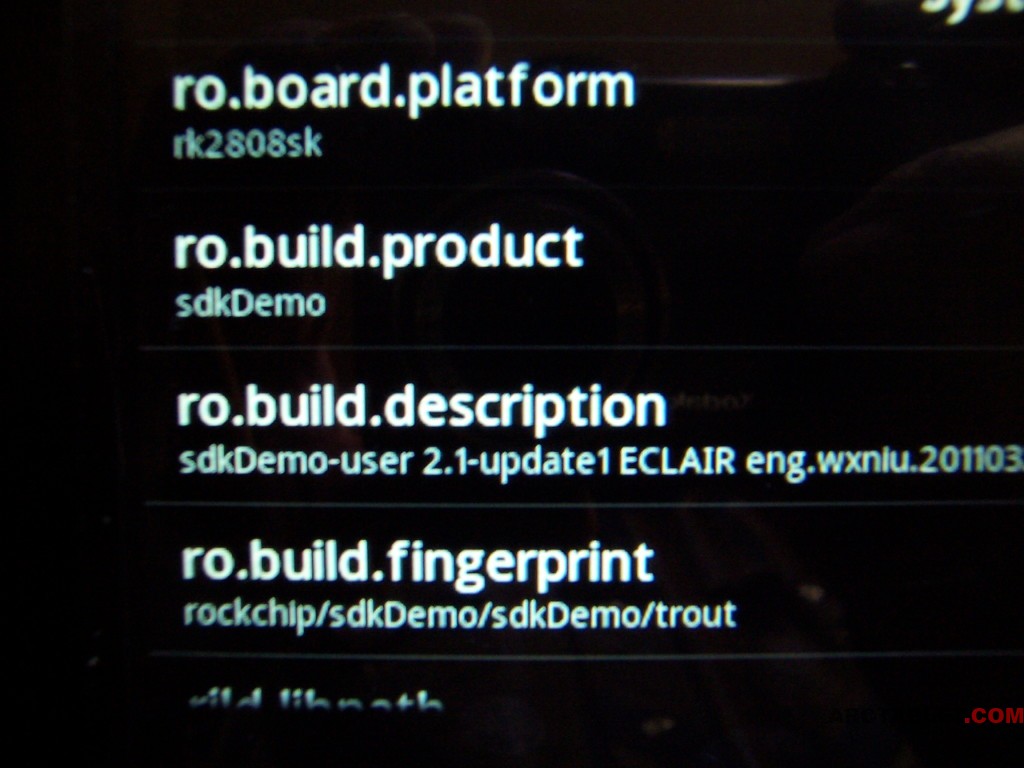 Screenshot from System Information Viewer application shows ARM926EJ-S rev 5 (v5l) as processor. This is the same Rockchip processor as the Archos 7 HTv2/ Arnova 8/Arnova 10, it is definitely not a Rockchip 29xx CPU.
System Information Viewer values for

| | |
| --- | --- |
| Archos 7c Home Tablet | Arnova 8 |
| | |
Benchmarks
BenchmarkPi results (3 tests) gives 8003 ms, 9022 ms, 8729 ms.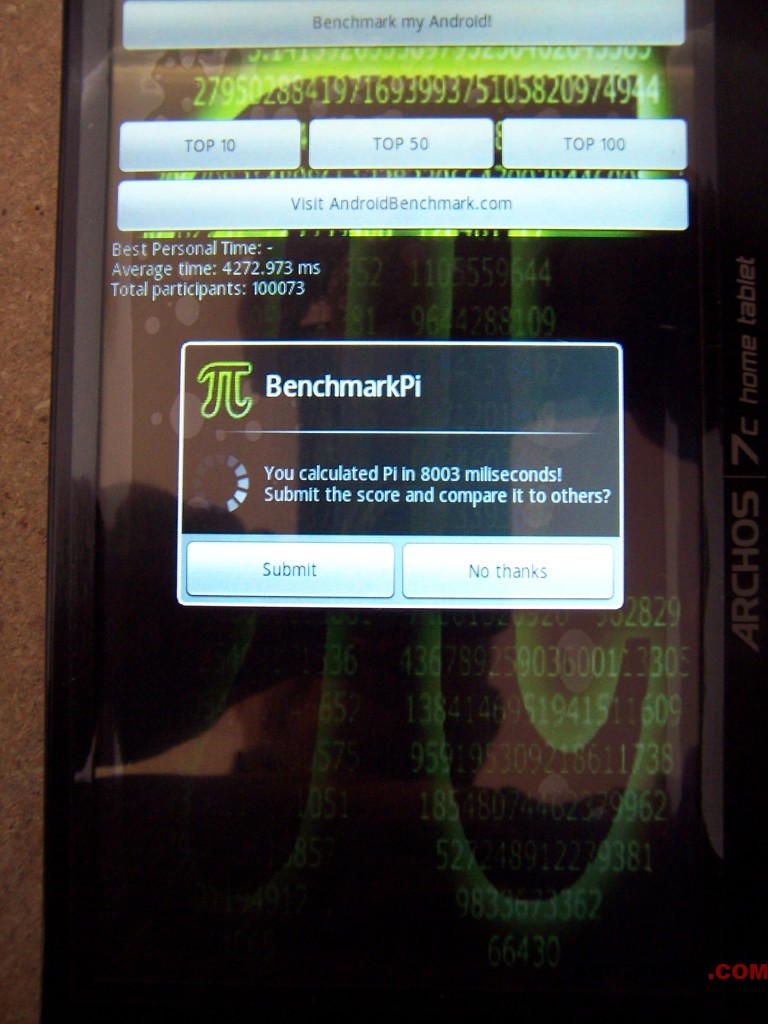 Smartbench 2010 results gives 121 for Productivity Index and 185 for Games Index.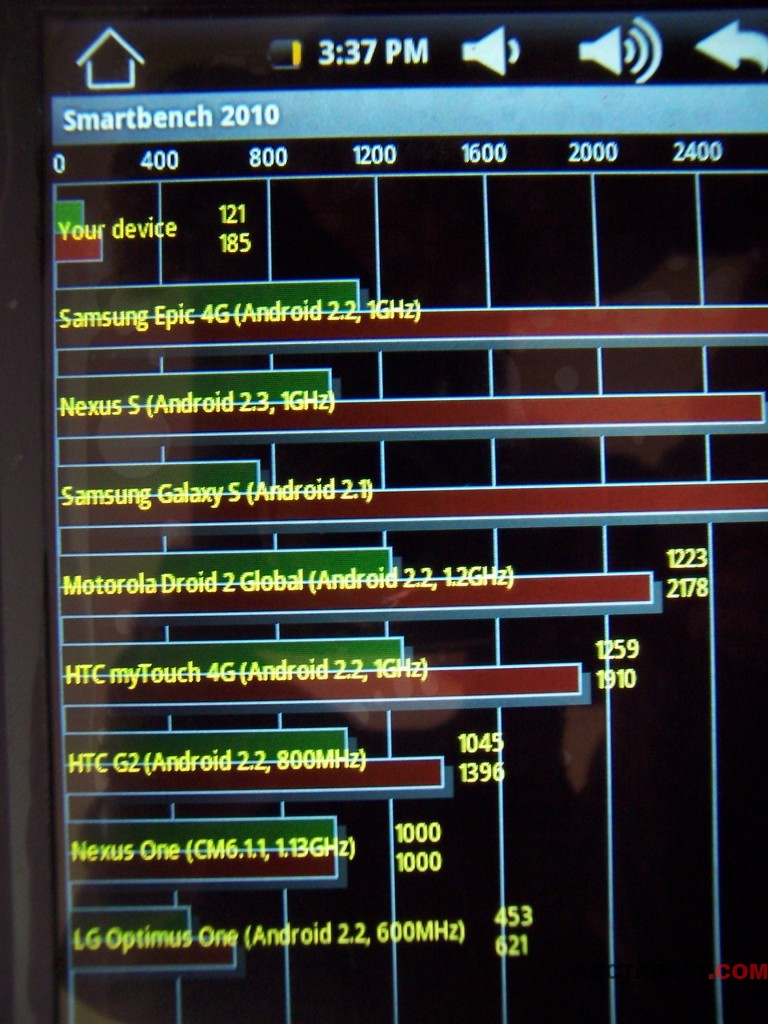 These relatively low values on the performance tests demonstrates the Archos 7c HT did not benefit from a CPU upgrade and still run on the old Rockchip 2818.
– Memory: 200 Mb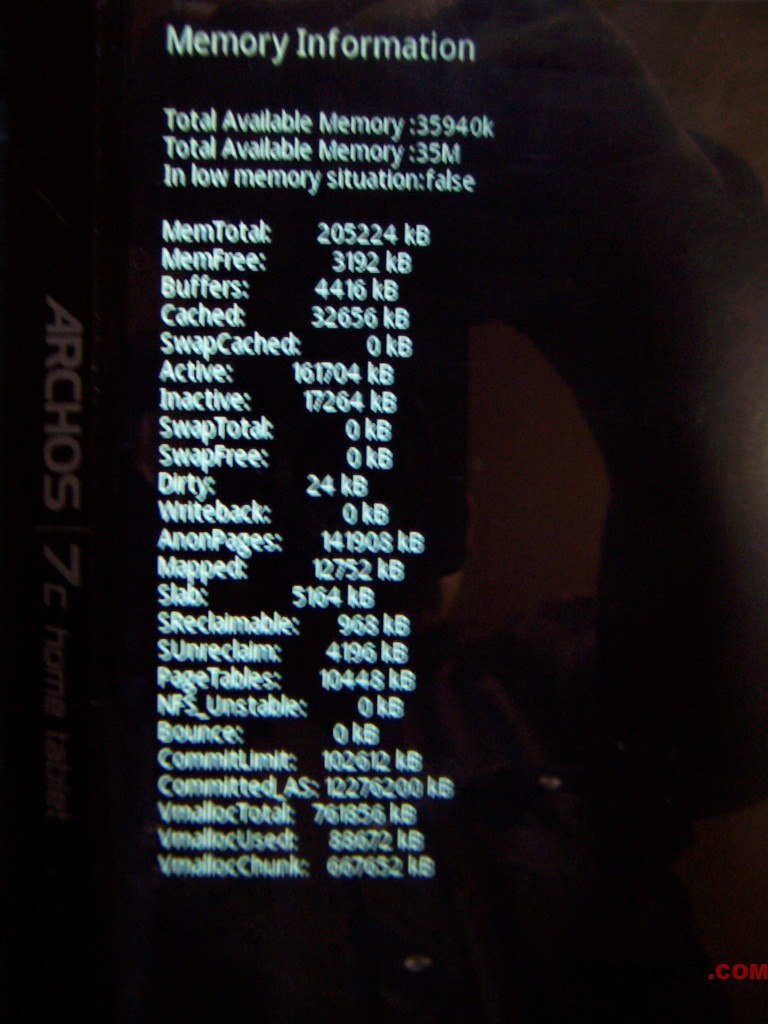 The Archos 7c HT brings the long waited capacitive touchscreen upgrade on the Archos 7 Home Tablet family.
At first look, the rest of the device, specialy the old Rockchip 28xx CPU and the Android 2.1 O/S support have not evolved, which makes this new tablet not such a great deal for 200 USD. Let's hope that Archos will quickly bring a Rockchip 29xx device upgrade on the Archos 7 line as it was announced.
Please visit us soon for a complete review of the Archos 7c Home Tablet and a custom firmware offering Android Market support and root access to the device.
You can also check our page for details on the Archos 7c HT availability.