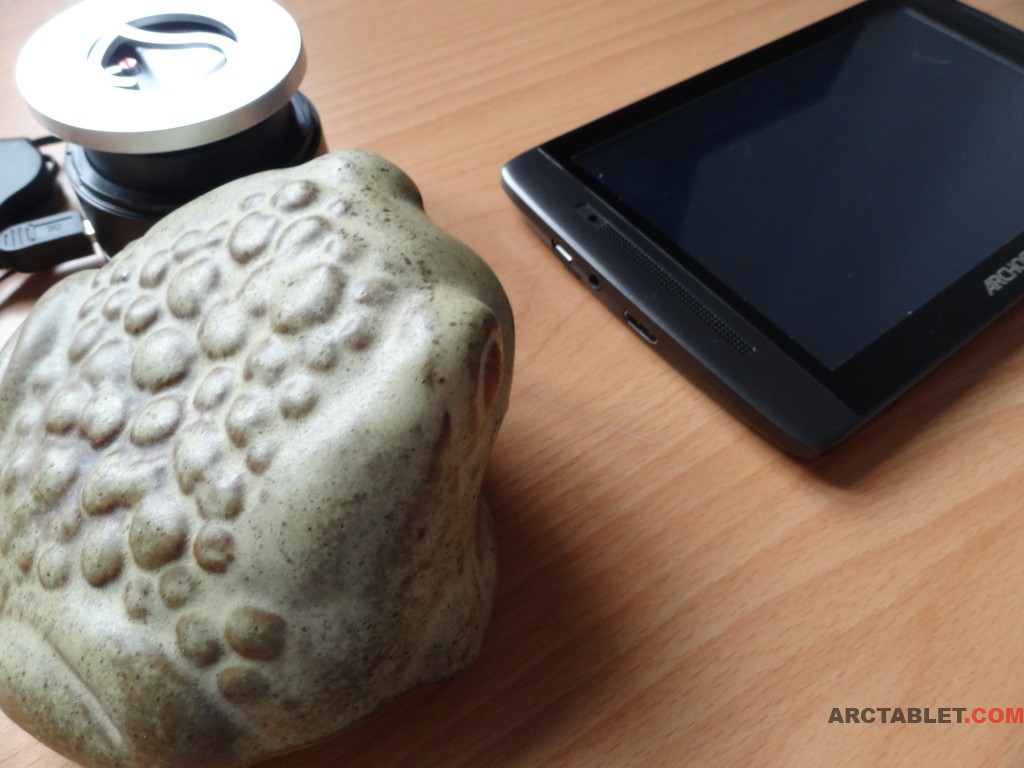 The screen.
The viewing angles are ok. They are not as good as on the IPS or even on a MVA screen panel, but they are just good enough when used in landscape mode. When in portret, you should hold the 70b IT in front of you(slightly to the left is also not a problem), the colors start inverting very fast. However, when sitting in front of it, the colors look great. Black is nearly black(dark blue), white is white and red is red.
With 1024×600 resolutions on an 7″ surface, you can count the pixels if you want to, but again, it is not really that visible.
Camera
Yes, it has a camera. 😉 The digital camera is a front facing model with a 0.3 Mpixels resolution (640 x 480 pixels), which gives relatively poor results for a camera, but should be enough for video conference applications.
Webbrowsing.
Flash barely works on the 70b IT. We mean that it is slow. While simple flash stuff works as advertised, for instance you will be able to watch some 360p youtube videos, but watching 360p on a heavier website like youtube itself won't work. Fortunately, we have an youtube app which will go to HD resolutions and most websites are not working with Flash anymore and jsut stream to the video player. We found that the webbrowsing itself was going very well on lighter websites and a little bit worse(still working) on heavier ones.
If you have specific flash websites to be tested, let us know in the comments section below.
Battery Life
While the 70b IT ran only for 4 hours 45 minutes in our video test, we found the battery life to be acceptable. Thanks to Archos power management settings, you will be able to use it for a few days without charging. Still, we have to say that the deep sleep feature was working better on Gen8 devices, on the 70bIT it is still draining battery.
We are closing this part of the review which shows the Archos 70b IT in action. You will see how the Archos multimedia apps work, the viewing angles, the reading via Aldiko, Angry Birds, the gallery and a little bit of webbrowsing. We decided to do it to let you decide for yourself whether the 70b IT is fast enough for you or not.