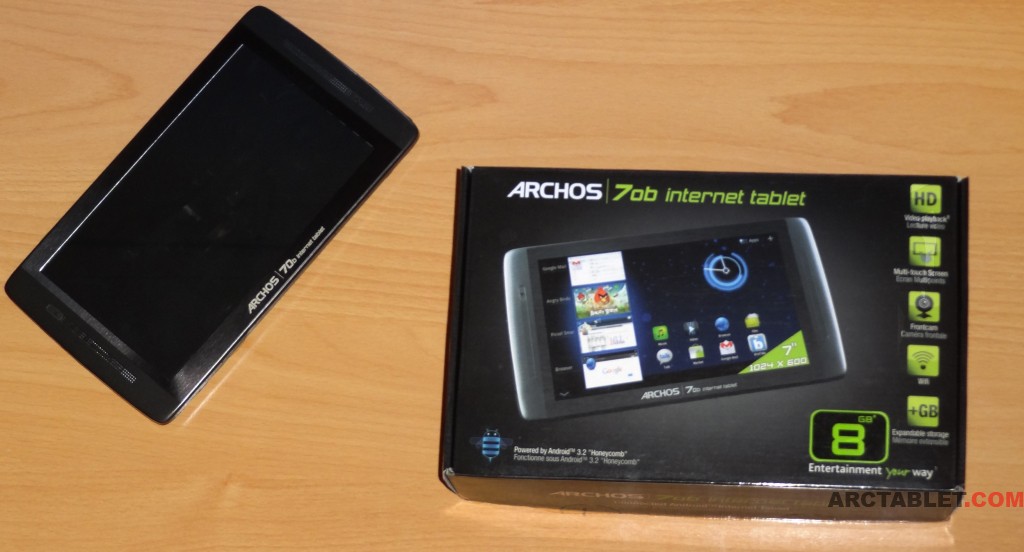 At a recommended retail price of 199$/199EUR, the Archos 70b IT targets the mid range 7 inches tablet segment and offers a real nice portable multimedia player with a great price/quality ratio.
Packaging
Packaging is very similar to other Archos and Arnova products, you will find in the box:
– an Archos 70b Internet Tablet
– a power charger with 3 power sockets (American, English and EU type)
– an USB cable (micro USB format)
– 3 papers that includes: Archos 70b IT User Guide, Legal and Safety Notices and a manual which explains how to use the power charger.
Compared with the previous Archos products, packaging has become cheaper. You don't get earphones anymore and the usb cable for charging is extremely short – it is only ~90cm long. Still, it is not about the packaging, most people just put it somewhere back in the closet; it is about the tablet.

Archos 70b IT connectors
The left side of the tablet gets the Power button, the micro USB connector (which also serves to charge the device), the micro SDcard slot, the stereo ear connector, and a mini HDMI output. The model has two speakers located on each sides of the screen, which should give good channel sound separation.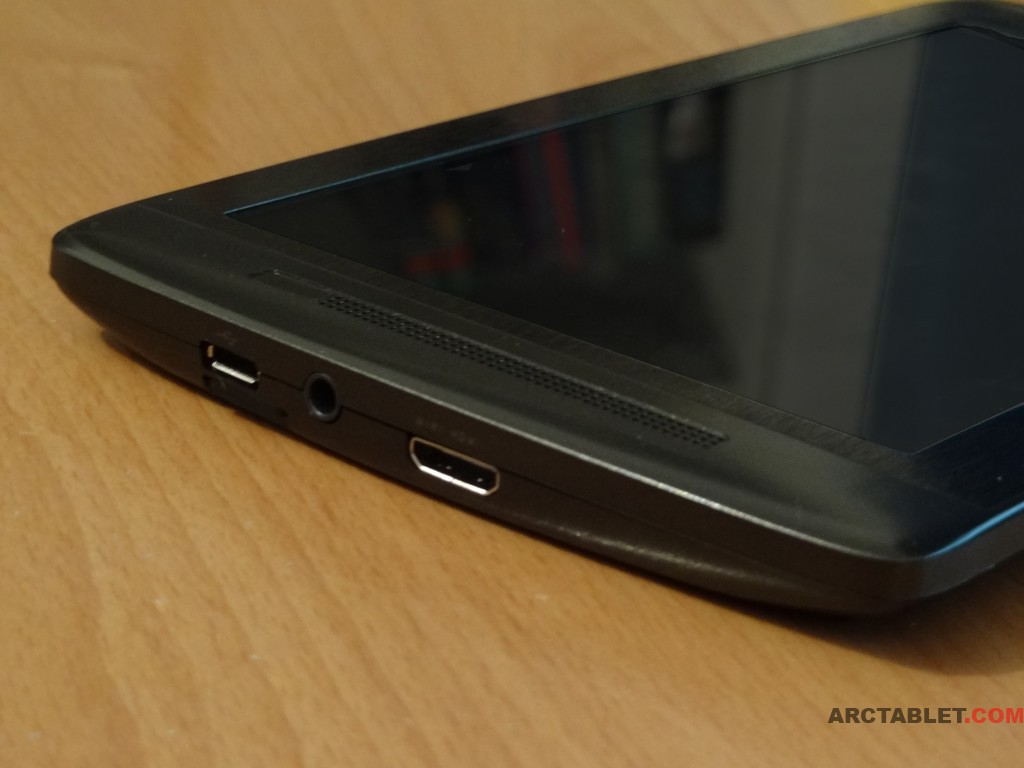 On the right side of the tablet you find the volume buttons, the power button and a power LED.
On the back of the device, you can find the famous kickstand. When used for the first time, it doesn't open very easily, but it gets better and better once you use it more and more.The device itself feels light and lies reasonably well in hands. Sometimes it cracks, but it feels quite solid. The whole surface on the back is matte plastic, so the fingertips are not very visible. During our test we also didn't get scratches on it, contrary to some Arnova devices which are made of glossy plastic. The screen is also plastic and because it is placed underneath a steel frame, it should be more scratch resistive than the most glass screens(at least, it was so with Gen8).
Archos is giving some details on the patented process of plastic overmolding they developed to make the tablet shell thin, light and strong using a mix of stainless steel and plastic.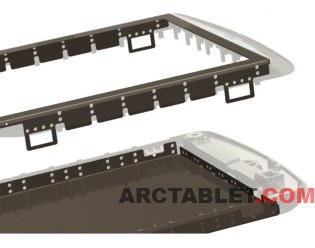 Hardware
Archos probably decided to make a product refresh of the existing Archos 70 IT to cut some design costs. For instance, it doesn't have a 3G Stick Port. The Texas Instruments OMAP3630 processor we know for two years now is doing reasonably well, though the G9 tablets are notably faster. Packing 512MB of RAM and 8GB of flash memory, it can multitask reasonably well – you can play games or do webbrowsing while listening to music. The whole interface was quite fast(especially for a single core processor powering Honeycomb), but we will talk about it more in parts 4 and 5 of this review.