With the Archos 35 Home Connect, Archos is presenting the first model of the new Archos Home range of products, a serie of Android devices focused to be used at home. During Archos conference on 23rd of June, Henri Crohas, Archos founder and CEO presented few uses for the Archos 35 Home Connect: alarm clock with radio and route trafic information, baby monitoring.
Technically speaking, this device inheritates a lot from the Archos Generation 8 tablets, it has a lot of similarities with the Archos 35 IT that we started to reviewed recently. It adds a great sounding pair of speakers and a front camera.
Archos 35 Home Connect Specifications
Archos 35 Home Connect
Operating System
Android 2.2 (FROYO)
Stock Firmware version says: 2.4.19 (current Gen8 firmware)
CPU
Texas Instrument TI OMAP 3630 running at 1 GHz
Flash Storage Memory
Capacity 4 GB
Speed: Class 4 range (tested Read kB/s, Write kB/s)
System Memory
256 Mb
Additional storage
Micro SD slot (SDHC compatible)
Display
LCD 3.5 inches
resistive screen
resolution 480×272, density 152 dpi
Bluetooth
No
Wifi
802.11 b/g
Gravity Sensor
No
Camera
Yes (front)
GPS
No
HDMI
No
Interfaces
USB 2.0 Slave MSC (mini USB format)
MicroSD slot
Battery life
Video playing test: To be done
check our battery tests
Weight
244 g / 8.60 oz
Price
129.99 euros
Archos 35 Home Connect unboxing video
Packaging
The Archos 35 Home Connect box contains the device with the screen covered by a plastic protection, a user guide, a power supply with USB output and a micro USB cable.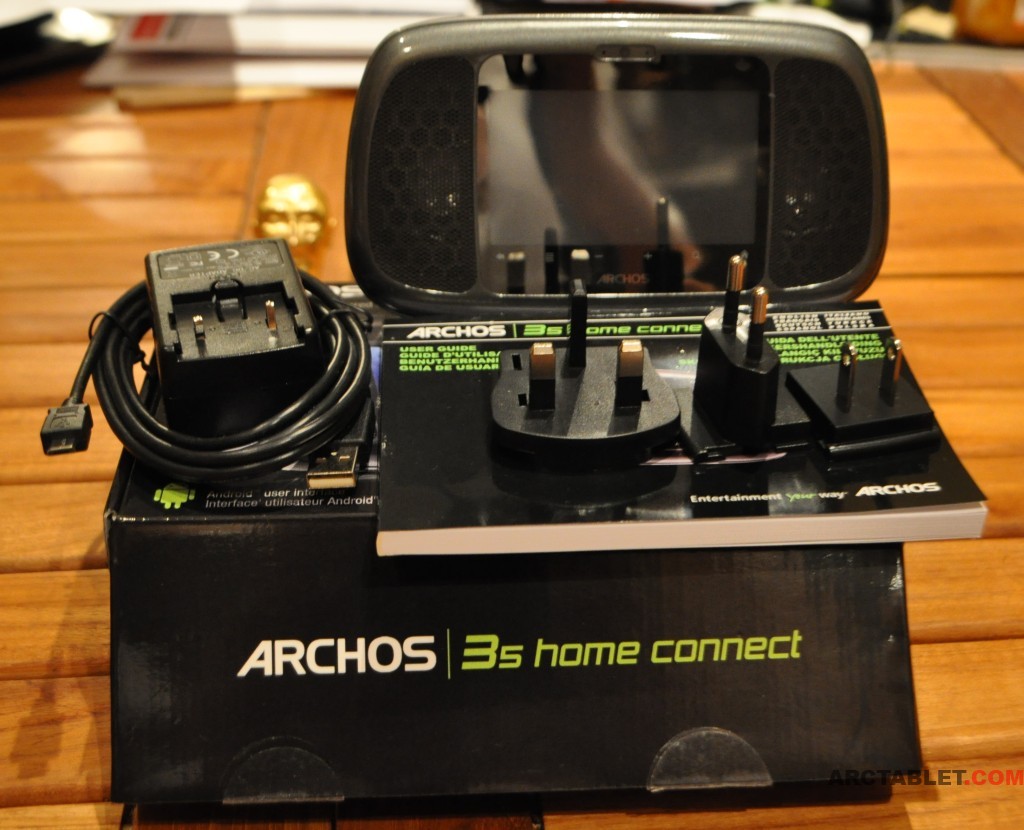 Device body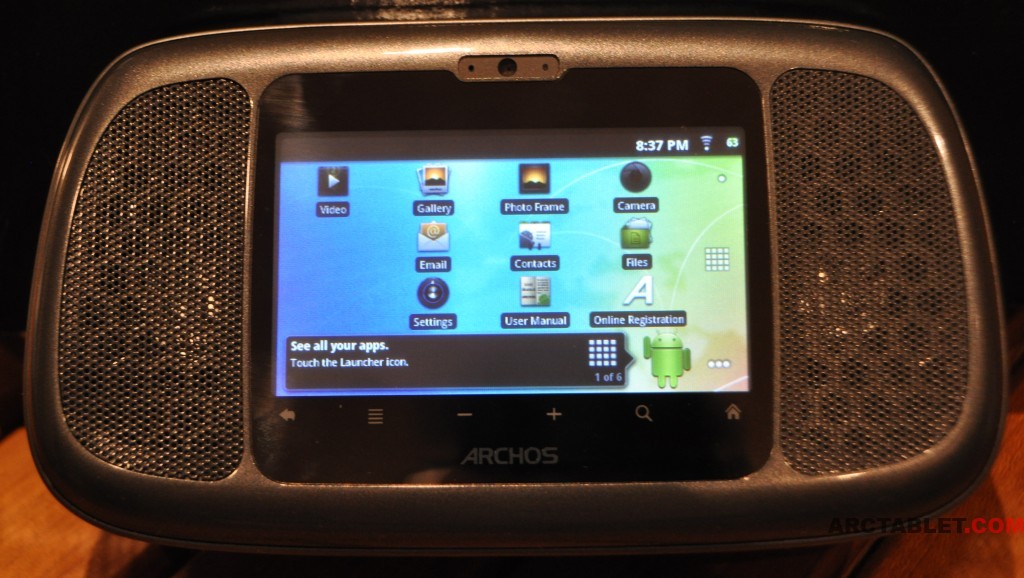 The device case is all in rounded shapes, it feels great in the hands and is standing very stable. Compared the Archos 35 IT, the Archos 35 Home Connect is quite large, but it feels quite light as the device case is mainly empty, acting as a Resonance chamber to amplify sound. Archos really put nice efforts in making this device sound good, the speakers create a clear and powerful sound.
The product is made to stand only in horizontal position and does no offer an accelerometer.
On the bottom side of the device, a micro USB port, with a power LED (indicating power supply), a 3.5″ jack connector for headphones, a power button and the micro sdcard slot.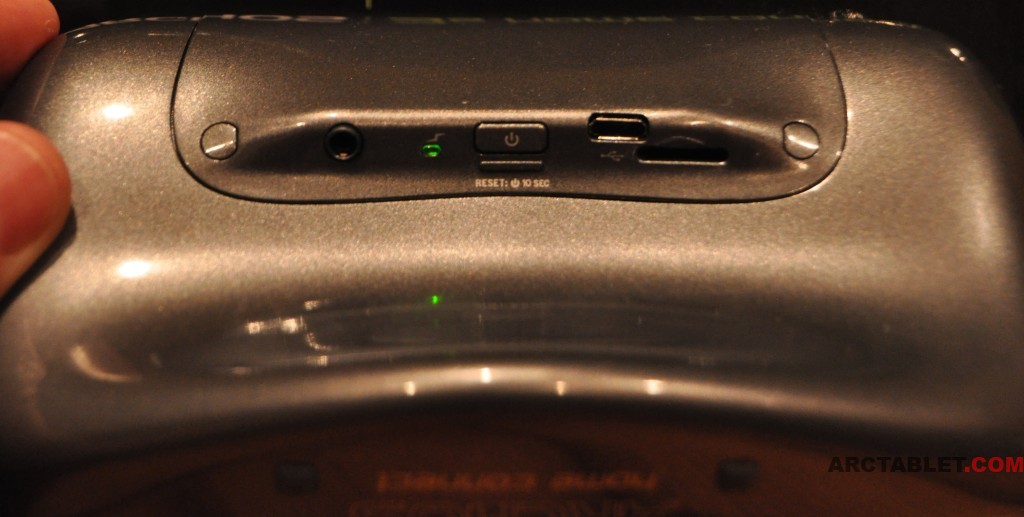 The Archos 35 Home Connect has six sensitive hardware buttons, back and menu functions are located at the left, the two buttons for volume down and up in the middle, and the search and home functions are on the right.