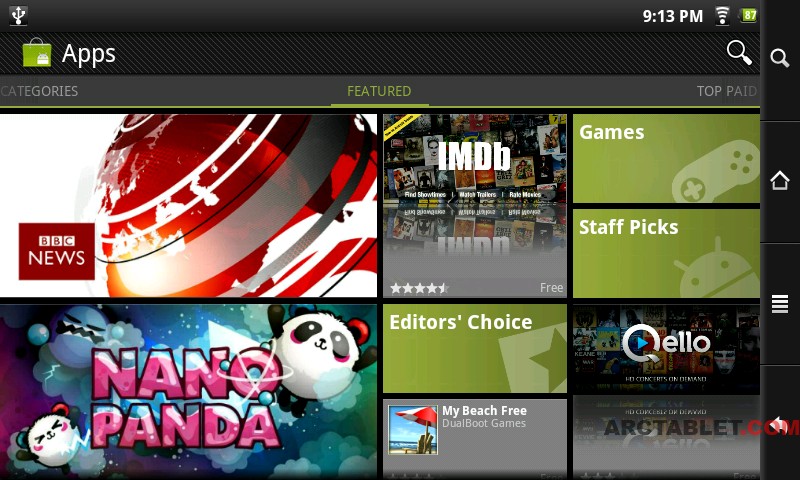 Google has recently announced a major 3.0 update for their Android Market. This new version gives you new ways to find great applications and games , purchase books and rent movies.
This update will require Android 2.2 devices and will be deployed in the coming weeks.
No need to wait with Arctablet, we are offering the 2 ways to install the Market:
– you can download Android Market 3.0.26 APK and install it yourself.
– or follow the installation procedure using ArcTools (prefered method)
Installation procedure using ArcTools
This part goes thru the procedure to install latest
Android Market 3.0.26
on Archos Generation 8 devices. Please note that this is valid only on Archos Gen8 devices (Archos 28, Archos 32, Archos 43, Archos 70 and Archos 101 Internet Tablet). It has been tested on stock devices and does not require a specific firmware or root access to your tablet.
Installing the Market using this method does not void your warranty
and should not cause data loss or system problems.
WE WILL NOT BE HELD RESPONSIBLE FOR ANY DAMAGE TO YOUR DEVICE.
USE THIS PROCEDURE AT YOUR OWN RISK.
Detailed procedure


Step 1: This procedure is valid for devices having an existing Android Market installed (version 2.2.7 and up) thru ArcTools or other ways. Please refer to ArcTools Market installation procedure


Step 2: Start ArcTools from the Applications list



Step 3: Select « Default Apps & Market v3.0.26 » from the list (it should be selected by default)



Step 4: Press Download button

The application should now start to download the installation archive, it will take a few seconds

When finished you should see the message « Download complete, please now press 'Install Apps' button »



Step 4: Press Install Apps button

After a few seconds it should display « Install complete, please reboot »




Step 5: Reboot your device


Step 6: Start Android Market


Enjoy your new Android Market 3.0.26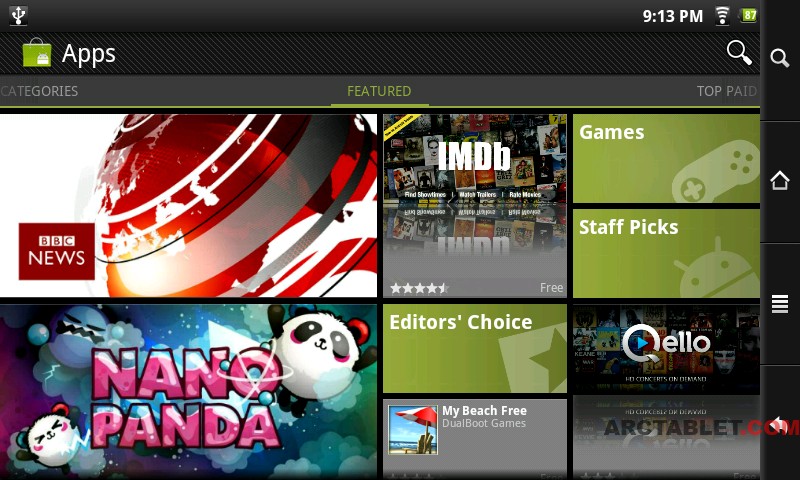 Please comment this article to let us know how it went for you.