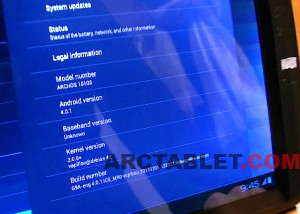 CES 2012 update: According to Androidpolice.com website who just met Archos at the CES 2012, it is now confirmed that Android 4.0.3 (Ice Cream Sandwich) will be available on Archos G9 devices by the first week of February 2012.
Archos did pretty good in porting Android 4.0 Ice Cream Sandwich on the Archos G9 series.
Charbax from archosfans.com is showing us a preview of the system, which, he reported,
shoud be finalized during Q1 of 2012. They still have to finish the hardware acceleration for video support, Samba/Upnp, 3G stick support and all of the other specific features that Archos provides on top of Android.