Few weeks ago, OpenAOS team has made available the final release of their "Bull" update, a CyanogenMod7 port on Archos Gen8. This port brings a fully up to date CyanogenMod7 offering Android 2.3.7 Gingerbread to all Gen8 tablets: Archos 28, 32, 35, 43, 70 and 101 IT.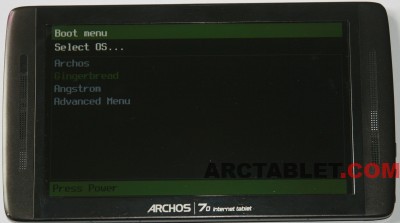 Installation files
Updated CyanogenMod7 files for Archos Gen8 on
OpenAOS web site
:
kernel_gen8_20120409_002900.tar.gz (contains initramfs.cpio.gz, zImage and modules archive)
gen8_data.img.tar.bz2 (image file space for data 256MB, 512MB and 1GB, rename to data.img)
Installation procedure
The installation procedure is available on
OpenAOS site
You can also refer to our article for the installation procedure of previous OpenAOS release (most parts are still valid for this update)

Multiboot and OpenAOS CyanogenMod7 (previous version) installation on an Archos 70 IT (Gen8)
Changelog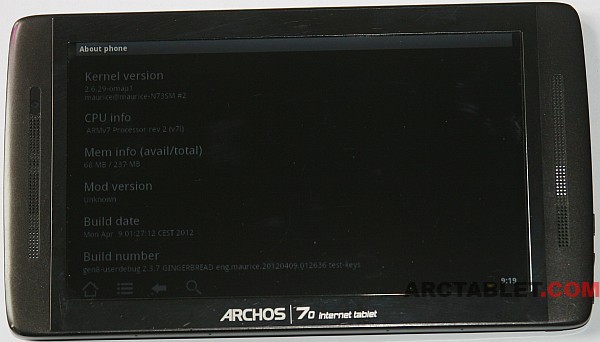 The changelog for "Bull" release final is the following:
Some improvements first the kernel and initramfs:
– Correct orientation of the bootmenu for A101IT
– Updated the kernel with latest archos GPL release which means that the ones with broken USB host on their A101IT it gets working again when booting stock through the bootmenu.
– For gen7 updated initramfs to match the one from gen8
– Added unionfs support, so you can have root with rw access on stock android.

Improvements on Gingerbread:
– smoother camera because of using the overlay to display the stream. Known issues: – display is cropped so you don't see the whole camera – Recording still doesn't work.
– Youtube app works.
– Hardware accelerated video for atleast youtube app and some mp4 files, maybe more if someone can test some different formats that would be nice. Rotation does work for youtube app, there are still some issues when rotating playing a regular mp4.
– On gen8 you can also play hw accelerated flash videos in the browser now, of course not all pages will work.
– wifi location should work now. <-- same for gen7 - Fix not enough storage when installing apps by moving >
CyanogenMod7 for Archos Gen7 (Archos 5 IT)
There is also a Gen7 CM7 for the Archos 5 IT
here
Please remember that this firmware is a work in progress, please report any bugs to OpenAOS issue tracker.
Source: Jbmm.fr, thanks cajl for the info 😉
xda-developers forum